The events that lead up to Inhumanity were teased in the previous issue of Infinity. But Infinity #4 cements them. Here's a page from today's issue that shows us all where this is going…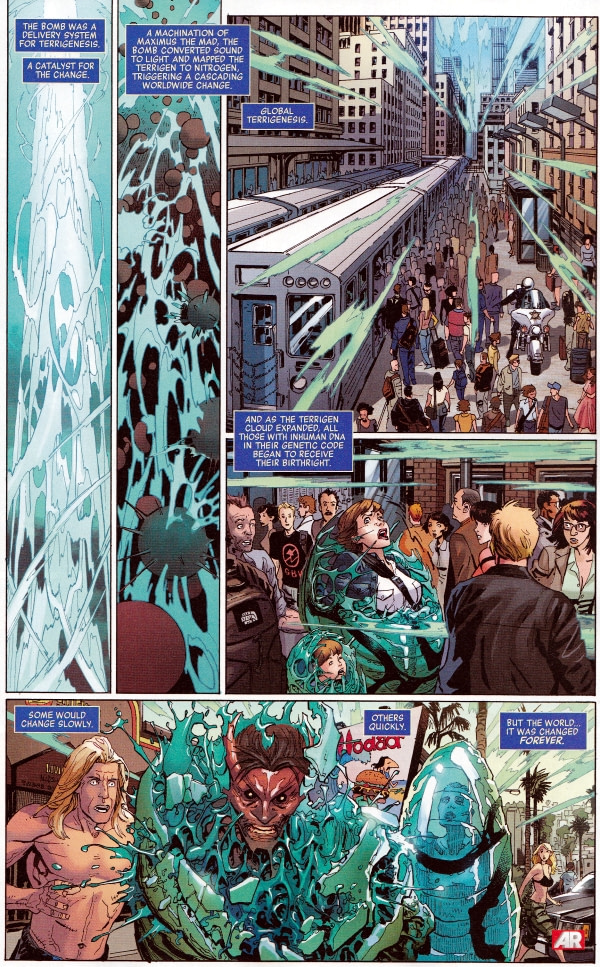 Inhumans, the new mutants, the new New Universe, a bunch of people getting cocooned by the Terregen mists, seemingly at random but deeply tapped into their genetic history. And with so few mutants now, comparatively, a chance to bump up the superness of the world. And also develop an X-Men-competing IP that isn't controlled by Fox. And it'll be time for everyone to register their gifts…
And, yes, this is Thane, son of Thanos. Before the cocooning. Those who have read his Avengers Alliance profile have an inkling of what is coming. Because he needs a little cocooning too.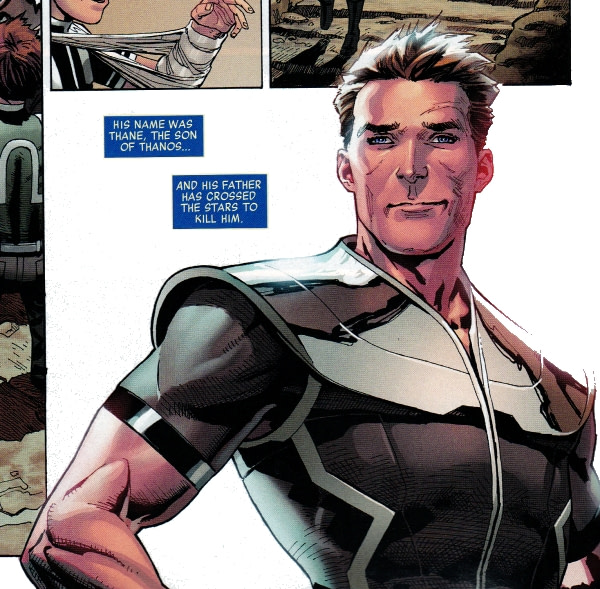 And Fearless Defenders, also out today, is the first crossover to bring out the cocoons. And what will those in the cocoons do?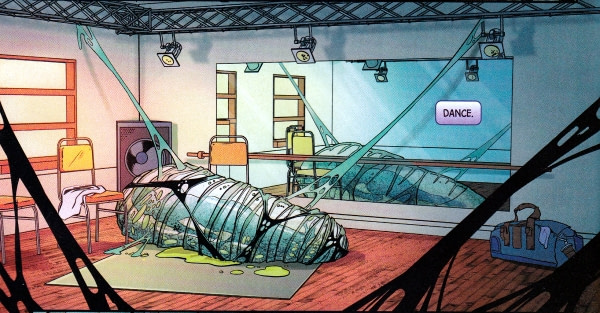 I highly doubt it. It'll be cramped in there for a start.
Infinity #4, changing the Marvel Universe, out today. I'd keep the Scarlet Witch out of it though, you know what happened last time.
Comics courtesy of Orbital Comics, London. Currently exhibiting the work of Esad Ribic.