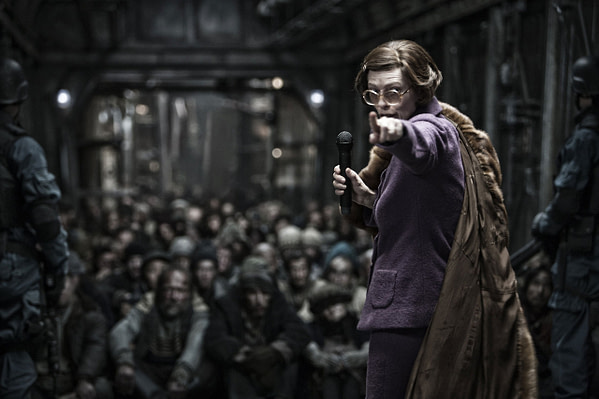 Internet, we do have a voice.
Bong Joon Ho has once again been talking about his battles with movie industry supervillain Harvey Weinstein* over the release of Snowpiercer in the United States. Previously, all conversation had centred on how Weinstein was having the film hacked up 'for the benefit' of American audiences. Apparently because they're stupid? That seemed to be the logic.
This time, though, Bong brings something that sounds amazingly like good news.
The Hollywood Reporter have this quote from the director, speaking at the Mar Del Plata film festival:
I stayed in New York for two weeks before coming here to Mar del Plata, mostly because of this matter [the recut controversy.] And the good news is that after all the speculation and comments about that 20 minutes cut, and considering the original version that was released in Korea and France will also be released in Japan and Hong Kong, we now have been talking a lot about keeping the original cut for the U.S. release, so what I can say is … have faith.
Faith in a Weinstein? Well, I'm not sure I'm built for that. I can manage hope, though.
Now all we need to know is what decade Weinstein will release the film in, or if he really is feeling like doing things right for once, which month of which year.
Should this all fall through and the US circuit still only get a butchered version, I'll be sure to tell you where and when you can import the film in its proper cut as soon as possible.
*The Penguin, I'd say. Or – better still – The Violator in Clown form. That sums him up to a tee.