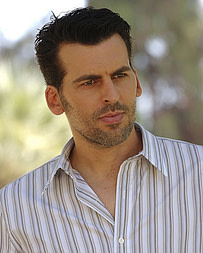 Spoiler TV reports The Mummy's Oded Fehr has joined the cast of Marvel's Most Wanted pilot. He and actress Fernanda Andrade will join the project in undisclosed roles.
If it goes to series, Most Wanted will center on former S.H.I.E.L.D. agents Bobbi Morse and Lance Hunter. Framed for a crime they did not commit, they team up with adventurer Dominic Fortune, played by Delroy Lindo, who agrees to protect them so long as they help him with his own agenda.
Adrianne Palicki and Nick Blood will star as Morse and Hunter, pulling them away from Agents of S.H.I.E.L.D. As executive producer Jeffrey Bell told Entertainment Weekly (in an article filled with spoilers from last night's episode), the show will find its own "little corner of the sky."
"[Most Wanted], at its heart, about a relationship. It's about a man and a woman who love each other, who fight, who've been married, who got divorced, who are still together, and they also happen to be ex-spies who can kick ass," he explained. "We're looking to find a separate world for them in this larger universe, if that makes sense."

One element he highlighted was the easy banter between the characters. "They can argue, banter, and bicker, but they're going to back each other against the larger problems. There's a fun dynamic between them," he said, adding they also intend to adapt the globe-trotting of S.H.I.E.L.D. into a less "militaristic" endeavor.