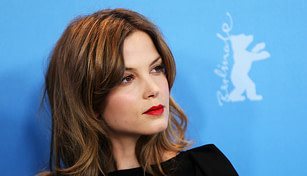 The Wrap reports Dutch actress Sylvia Hoeks has joined the cast of Denis Villenueve's Blade Runner sequel. The film stars Harrison Ford as Blade Runner Rick Deckard, an LAPD cop in the original film tasked with "retiring" rogue synthetic people known as replicants.
It is unclear if Hoeks will be human or more human than human, but her part is said to be a "leading role" in the film. Ryan Gosling, Robin Wright and Dave Bautista are also set to appear. The script by Hampton Fancher and Michael Green — based on a story by Fancher and original film director Ridley Scott — is shrouded in mystery and it is unclear who will be replicant or not, but you are welcome to make guesses. For the last twenty-five or so years, fans have been doing the same about Deckard himself.
Blade Runner 2 will open on October 6th 2017.