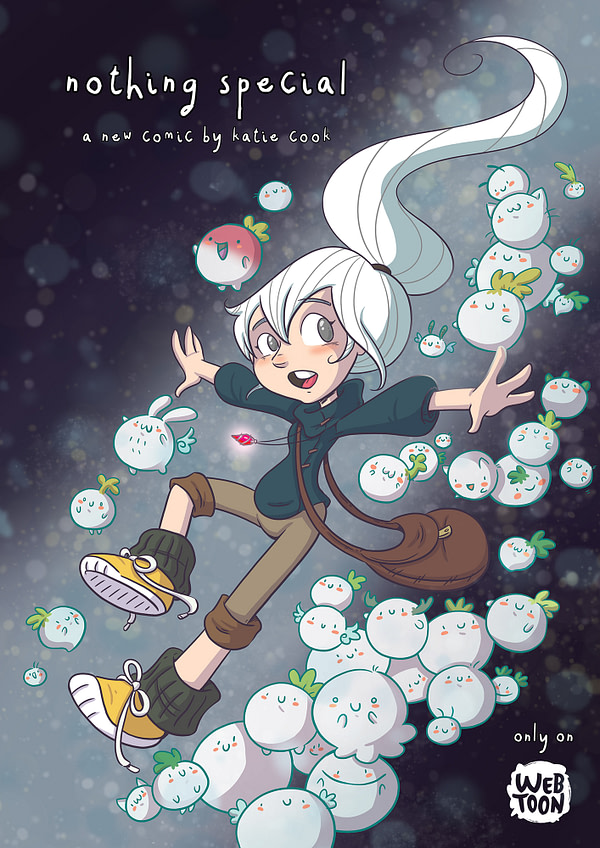 LINE Webtoons, the Korean webcomic company that is absolutely slaughtering its  Western competition in original work, is announcing two new exciting fantasy comic titles coming in 2017.
Nothing Special from Bleeding cool favourite Katie Cook. And a new franchise series Buck from probably-soon-to-be Bleeding Cool favourites Zach Howard, Mark Raicht, and Austin Harrison.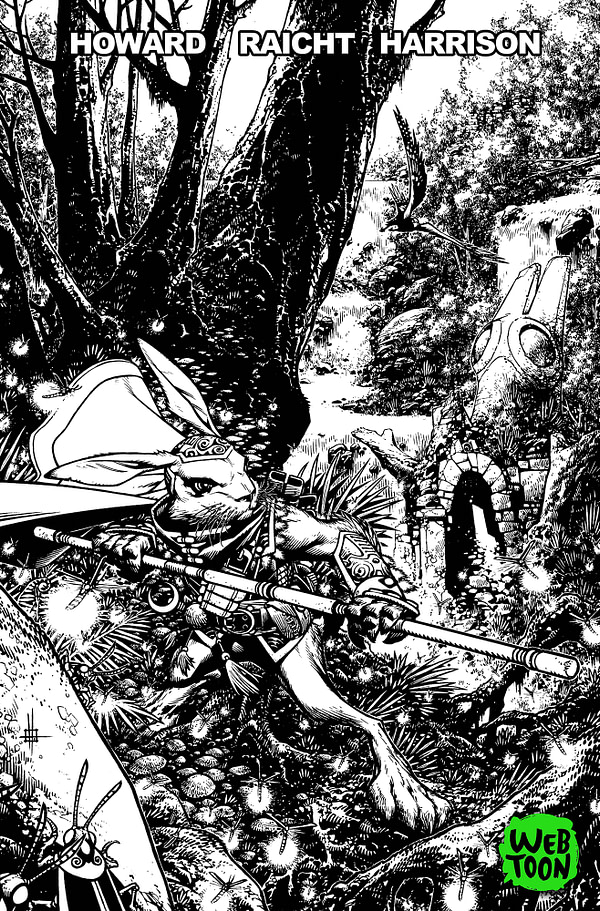 And both still free.
From My Little Pony: Friendship Is Magic artist Katie Cook, Nothing Special takes place in a world where spirits, gods and demons wander both their realm and ours. The series follows Callie, a lonely teen who grew up splitting her time between the human and spirit worlds due to her father's job as an antique's collector in the spirit world. When her father mysteriously vanishes in the spirit realm, Callie is forced to journey further into the world than ever before in an attempt to rescue him. Filled with adventure, family secrets, and an unexpected love-triangle, Nothing Special will leave readers waiting more each week as Callie's quest unfolds.
Buck is a martial arts fantasy that tells the story of the last descendent of a legendary race of warrior rabbits who have set out to fight their foe – an oncoming horde of barbaric ferrets. This original new LINE Webtoon franchise is being brought to life by an all-star team led by Eisner nominated artist Zach Howard (The Cape, TMNT) and writers Mike Raicht (The Stuff of Legend) and Austin Harrison (Transformers animated series). Debuting in 2017, this fantastical tale follows a leader determined to defend his fellow rabbits and live up to his warrior father's name.
Both Katie Cook and Buck creators Zach Howard and Austin Harrison will be at New York Comic Con next weekend to promote their new titles with LINE Webtoon. They will all be featured together on the 'LINE Webtoon – The Future of Comics' panel taking place on the #NYCCLive stage on the show floor on Sunday, following by an autograph signing at the DeviantArt booth.
So yeah, I'll probably be there…