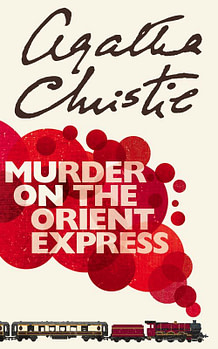 On top of a cover and first images Entertainment Weekly also provided portraits and descriptions of all the characters in the upcoming movie.
Summary: A lavish train ride through Europe quickly unfolds into the thrilling mystery of thirteen strangers stranded on a train, where everyone's a suspect. One man must race against time to solve the puzzle before the murderer strikes again.
Murder on the Orient Express will be released on November 10, 2017. The Detective: Kenneth Branagh as Hercule Poirot
Agatha Christie's famed detective is tasked with finding the murderer. "He has a military background, he's a former policeman, and so there's a kind of action-man quality to him," says Branagh The Fugitive: Johnny Depp as Edward Ratchett
Depp plays a rich businessman with dark secrets. "He's paranoid, haunted, and lethal," says director Kenneth Branagh. "Ratchett is a very dangerous man." The Tourist: Michelle Pfeiffer as Caroline Hubbard
"She is a loudmouth and a busybody — into everybody's business," Pfeiffer says. "One might describe her as the Ugly American." The Aristocrat: Judi Dench as Princess Dragomiroff
The Dame portrays a Russian who, Branagh says, "plays at being helpless but makes you feel there is more to her than meets the eye." The Physician: Leslie Odom Jr. as Doctor Arbuthnot
"You believe your life should be safe in his hands," Branagh says of the doctor and war vet. But? "He may or may not be what he seems." The Governess: Daisy Ridley as Mary Debenham
Ridley's character is independent-minded and in a relationship with Dr. Arbuthnot. "She's pretty forward-thinking," says the actress. The Assistant: Josh Gad as Hector MacQueen
MacQueen works for Depp's character. "I'm a numbers guy and that comes in handy," Gad says. "But there's a lot going on beneath that." The Missionary: Penelope Cruz as Pilar Estravados
"She describes herself as a missionary," Branagh says. "But she's got hands like a boxer's and is no stranger to the rougher parts of the world." The Maid: Olivia Colman as Hildegarde Schmidt
"She is the put-upon maid of Princess Dragomiroff," Branagh says. "But she is a highly observant individual who surprises Poirot." The Valet: Derek Jacobi as Masterman
Jacobi plays Ratchett's butler, who has a spiky relationship with his boss. "He's a capable fellow and holds his cards close to his chest," Branagh says.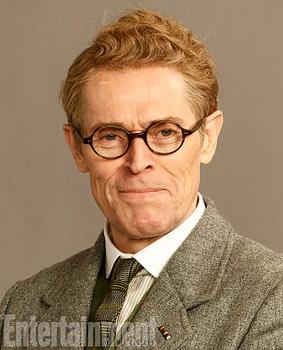 The Scholar: Willem Dafoe as Gerhard Hardman
The onetime Green Goblin plays an Austrian professor. "He is furtive and appears to be armed in a number of ways," Branagh says. The Dancer: Sergei Polunin as Count Andrenyi
The Count is portrayed by former British Royal Ballet star Polunin. "The character is a dancer," Branagh says, but one who is "no stranger to violence." The Addict: Lucy Boynton as Countess Andrenyi
Branagh says Andrenyi's wife is "a figure shrouded in mystery, who may be addicted to substances she uses to keep the world at bay." The Businessman: Manuel Garcia-Rulfo as Biniamino Marquez
A poor Cuban immigrant-turned-proud American citizen, Marquez now owns several car dealerships. The Attendant: Marwan Kenzari as Pierre Michel
"He works for the train company," screenwriter Michael Green says, "making sure the train runs smoothly and the passengers are in firstclass comfort." The Director: Tom Bateman as Bouc
The louche director of the train company and a friend of Poirot's. "He fancies himself a romantic and would flirt with a drainpipe," says Green.