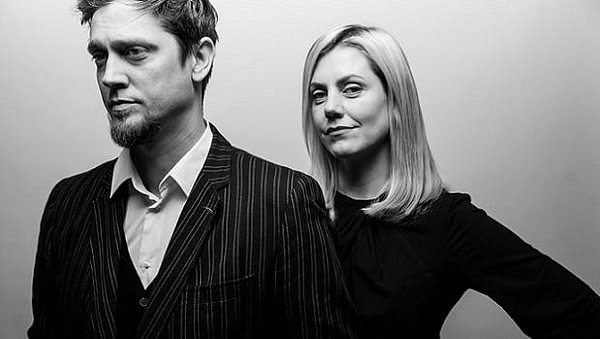 It's a good time to be one of the Muschietti siblings: they've directed/produced the highly buzzed-about adaptation of Stephen King's It; and have started moving forward with casting their adaptation of Joe Hill's/Gabriel Rodriguez's Locke & Key for streaming service Hulu. If preliminary reports hold up, we might be adding a Dracula project to their project list.
Deadline is reporting that Paramount Pictures has acquired screen rights to Dracul, the first prequel to the original Dracula novel that's been officially authorized by the estate of Bram Stoker. The adaptation is being developed as a potential directing vehicle for Andy Muschietti, with Barbara Muschietti and Roy Lee coming aboard as producers.
Written by Dacre Stoker and J.D. Barker and set in 1868, Dracul focuses on a 21-year-old Bram Stoker who has trapped an ancient, ungodly evil in an ancient tower. As events play out in their present, we see exactly how Stoker got to this point through flashbacks stemming from his writings.
Dracul was part of a five-house auction brokered by Kristin Nelson of Nelson Literary Agency, with Putnam's Mark Tavani securing the rights (UK rights were secured by Simon Taylor of Transworld and to Michel Lafon France in a pre-empt). The film deal was brokered by Angela Cheng Caplan (Cheng Caplan Company Inc.) and attorney Wayne Alexander. Paramount executive Vanessa Joyce will be overseeing development with Miri Yoon from Vertigo Entertainment.