Dame Helen Mirren is one in a million, that goes without saying.  Her next flick, a slight horror-skewed biopic about a short in stature eccentric heiress, Sarah Winchester, and the mysterious domicile she built for… ghosts.
The Winchester Mystery House is a tourist destination for architectural fans and ghost hunters alike. It's located in the heart of San Jose California, and the foundation that looks after the Mansion hosts several themed events during the year.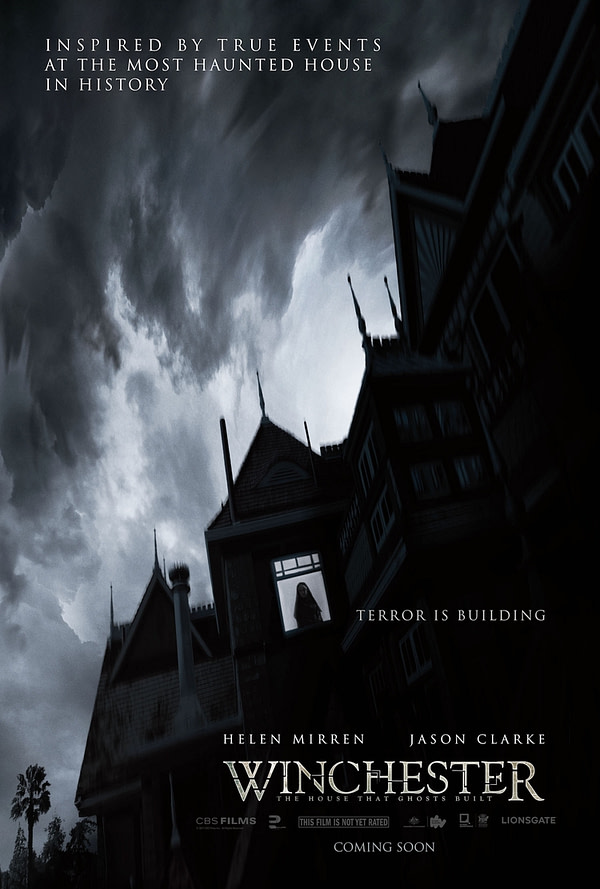 Winchester is being released by CBS films, and is directed by The Spierig Brothers (Jigsaw, Predestination).  They filmed on location, the mansion being closed to the public for two months in the spring of 2017.
Check out the trailer:
Winchester is set to open on February 2nd, 2018.