It's been a bit since we've heard anything factual about SHOWTIME's upcoming television series adaptation set in the world of Patrick Rothfuss' fantasy series The Kingkiller Chronicle, so this news is pretty welcome.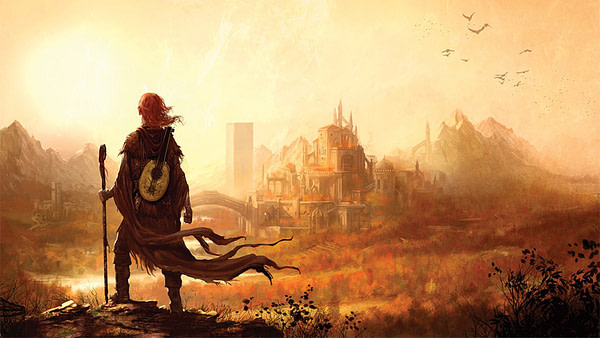 According to TVGuide, pre-production has started on the series, aka writers workin' away.
During SHOWTIME's presentation at the TCA winter press tour, President Gary Levine offered the update:
"We have a group of writers working away and writing the stories and the scripts, and we're working with them very diligently… [Lin-Manuel Miranda] and John Rogers are talking constantly — you can see it on Twitter — and he's very involved. Obviously, there's a huge musical component to the series and that will be Lin's domain. And he's incredibly excited about it."
As has been previously reported, the untitled SHOWTIME series will not be a direct adaptation of Rothfuss' planned trilogy but a prequel that is set a generation before The Name of The Wind, the first book. Two traveling musicians are set to be the main protagonists of the series, and we're excited to see what Miranda does with the property.
We're still waiting on updates from Lionsgate, who hold the film rights to the motion picture version of the book series.
We'll let you know what we hear.