Alrauna Studio announced this week that they will be releasing a new indie tycoon game with a dark sense of humor called Hotel Afterlife. The game has you playing as a hotel manager doing the usual things like checking in guests, organizing events, checking food, housecleaning, and other fun things to make sure it operates smoothly. One catch: you're doing it in the inferno afterlife. The game is being set for a Q4 2020 release on PC and all major consoles. We have a couple quotes from the announcement, as well as screenshots and a trailer!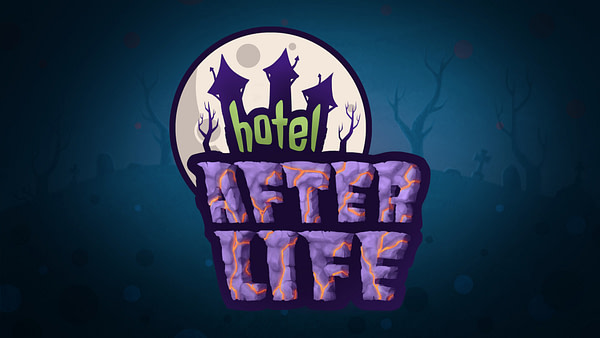 "Hotel Afterlife is not a five-star hotel full of luxury but a very specific place. It is a kind of purification of sinful souls. In this world, the currency will not be dollars, yen, euro or cryptocurrencies but simply sins. Our game will provide many opportunities and will release the creative potential of players. The gameplay will focus on building, personalizing soul purification and various economic elements. There will also be a good level of ambiguous humor and references to pop culture and politics," says game designer in Alrauna Studio, Michał Stonawski.

"This hellish tycoon will combine elaborate strategic and economic elements and a lot of black humor. Hotel Afterlife should appeal especially to players who appreciate games in the style of Two Point Hospital, Dungeon Keeper, Hotel Giant or Prison Architect," says the CEO of Gaming Factory S.A., Mateusz Adamkiewicz.