When Boundless started their short-form Kickstarter for Lady Death #0 set to last only two weeks rather than a month, they hit their modest $5,000 goal fairly quickly, but the furthest stretch goal of $18,000, which would triple the page count on the Lady Death issue 0 being funded (from 33 pages up to 96) seemed a long way off. Now in its final hours, the campaign is actually within reaching distance of that goal, but only with a little more support will it achieve such a milestone.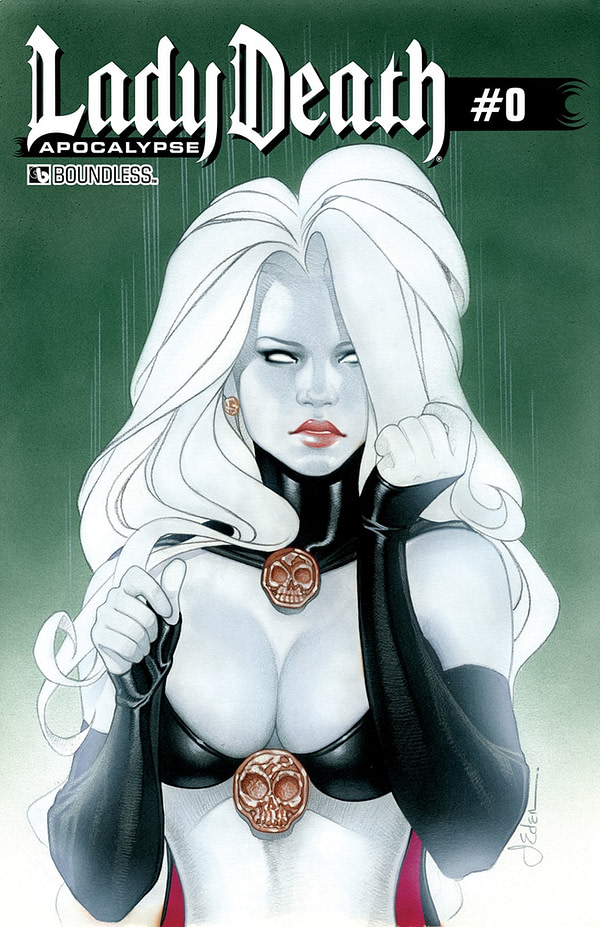 So, what do you get for supporting this Kickstarter? Firstly, there's the 64 page version of the Lady Death #0 comic, which has moved from 33 to 64 pages because the comic has reached its first Stretch Goal of $8,000 already.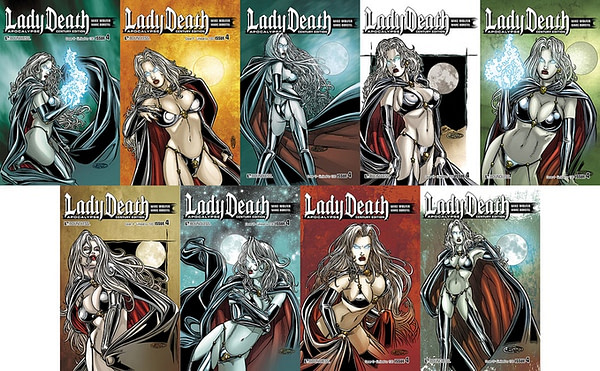 Its contents are described thus:
The first chapter features the stunning fully-painted art of Carlos Valenzuela! Series artist Marcelo Mueller lavishly illustrates the second chapter. This special also features the long-lost Lady Death: Dark Horizons story drawn by Wellington Alves that has to date only been seen in B&W. Now it will run in full color for the first time! But on top of this, there is tons more we want to add. This is where your generous support comes in. The more we raise, the more pages we add! That means every copy gets bigger, but we keep the cover price the same!
So, with the extra money that's already been raised, you're already going to get an extended page count, but the campaign is still reaching for that final stretch goal number.
Then there are the extra reward packages, which include digital packages that start at 22 comics per package and go up, exclusive variant covers, complete print sets of other Lady Death books, print sets, and even original artwork at the highest levels.
Time is running out—there's just a few hours left on the campaign, so spread the word.