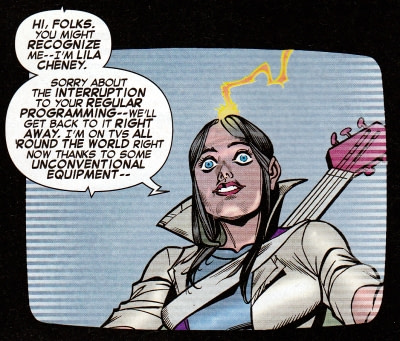 Over in Uncanny Avengers, Uncanny X-Men and All New X-Men, they've been fighting over the use of the word mutant, or M-Word, and on what side individual mutants are on. Today, Cyclops calls Dazzler an "Uncle Tom of mutants". It's getting ugly.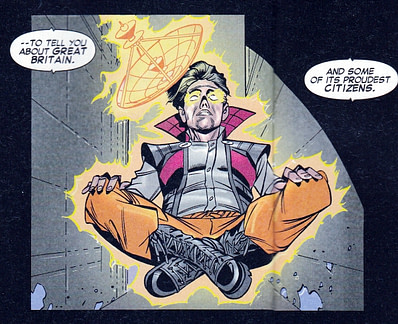 Over in X-Men Legacy however, as well as some rather useful uses of the comic book format to tell stories from Si Spurrier and Tan Eng Huat, a number of them rather new, we also get this. A Public Service Announcement. That's basically called Britain's Better With Mutants, echoing the seventies slogan Britain's Better Off With The Conservatives.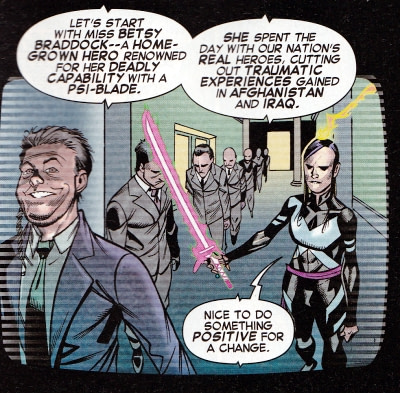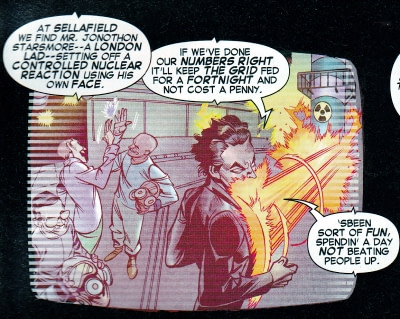 And here it is, frame by frame.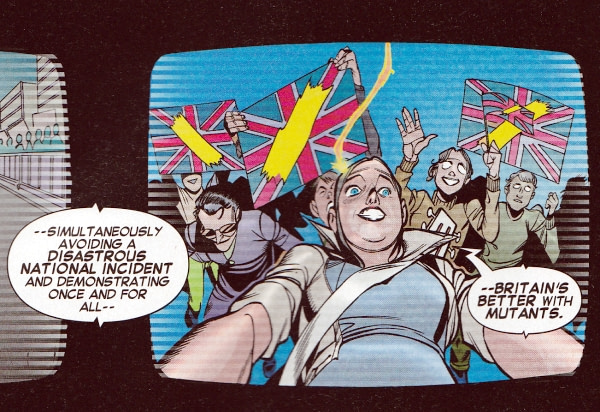 I've come over all patriotic…
Comics courtesy of Orbital Comics, London. Currently running the Cats & Cartoonists exhibition, to be followed by Dead Cats, an exhibition of Christian Ward's work.