So I just read Jude's preview of Deadpool #2 out on Wednesday. I am sorry but I am weak. Between a reference to Galaxy Quest and Boaty McBoatface, writer Kelly Thompson gives Deadpool's new island kingdom of Staten Island, Kingpool, its own website.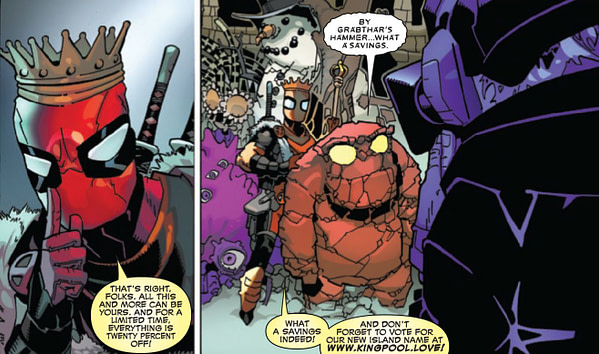 And wouldn't you know it, Kingpool.Love has been registered and reverts to www.marvel.com/kingpool. Where you can indeed vote between:
BROOKLYN 2.0: LESS HIPSTERS, MORE MONSTERS!
ISLANDY MCISLANDFACE
STATEXIT ISLAND
ISLE DU PDEADDY
Or your own suggestion. Along with lots of other visuals, jokes and oddness.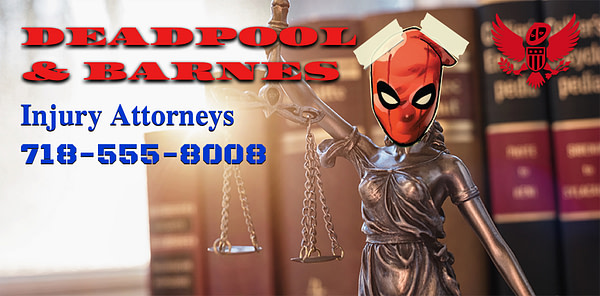 DEADPOOL #2
(W) Kelly Thompson (A/CA) Chris Bachalo
DEADPOOL'S KINGDOM…IS CRUMBLING!
• As Deadpool tries to build up his new monster kingdom, he keeps running into obstacles.
Obstacles named CAPTAIN AMERICA and ELSA BLOODSTONE.
• But they are far from his only problems: There's someone killing monsters, and their sights are set on those closest to Deadpool.
• Heavy hangs the head that wears the crown, particularly when it's in the sights of one of the deadliest people in the Marvel Universe!
Parental Advisory In Shops: Jan 08, 2020 SRP: $3.99