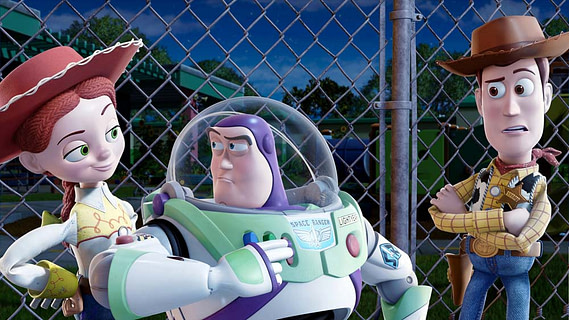 I have great respect and admiration for a well-written screenplay, and I've read a good number of them in my time – and you can add to that a whole heap of mediocre ones and several landfill sites worth of dreadful ones. I've been fascinated by how true, or not, a film might be to its abstract, paper version, and how much of the film's rhythm, visual emphases and even style was born on the page.
It's particularly interesting to see a screenplay for an animated film because, as anybody who has spent time in the back-rooms of a Pixar DVD can tell you, there's a lot of reworking done at the storyboard stage.
Don't expect, then, that Michael Arndt's screenplay for Toy Story 3 will shadow the finished film too tightly. But do download it – especially if you are one of the Little Bleeders who will have to vote for their favourite screenplay at some upcoming awards show or another.
This is great, crisp stuff and it reads just like a film. I wish more screenplays were this… well, this ripping.