Bryan Singer tweeted this picture about eighteen hours ago, saying he was about to embark on a fourteen hour flight. Glad to know he didn't blow up or crash into a mountain or something.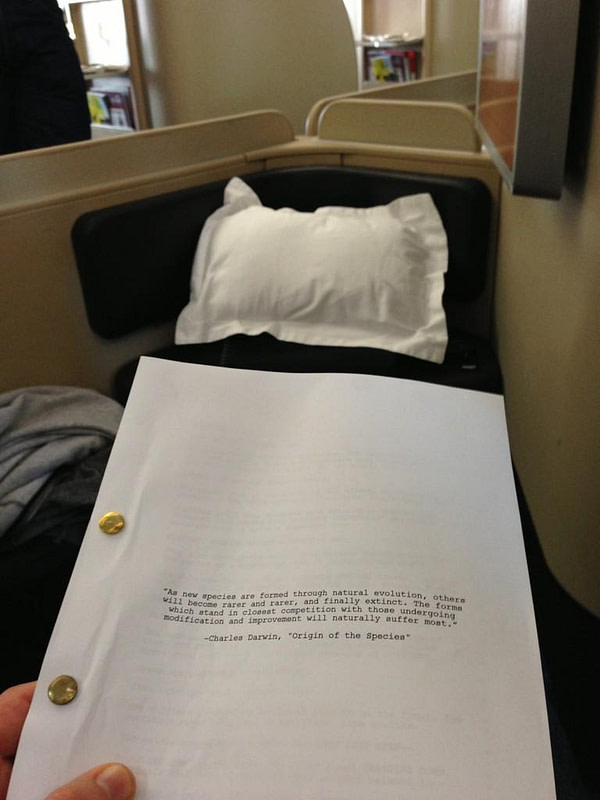 I have to admit, I spent some time 'shopping this image to try an read something, anything off of the first page proper. It worked with The World's End… but not this time. Curse you, 80 gsm paper.
Anyway, looks like Singer at least had a nice sleep on his flight. Lucky he's not working on the sequel to X-Men: Economy Class, eh? Eh? Eh?