Marvel sent the following out in an e-mail to retailers earlier this week. It caused a little commotion, which is how I came to hear about it.
EDGE OF SPIDER-VERSE #5 (OF 5) & VAR ($3.99, FOC 09/22/14) will be written by a TBD writer, not Gerard Way which was previously solicited.
Oh dear.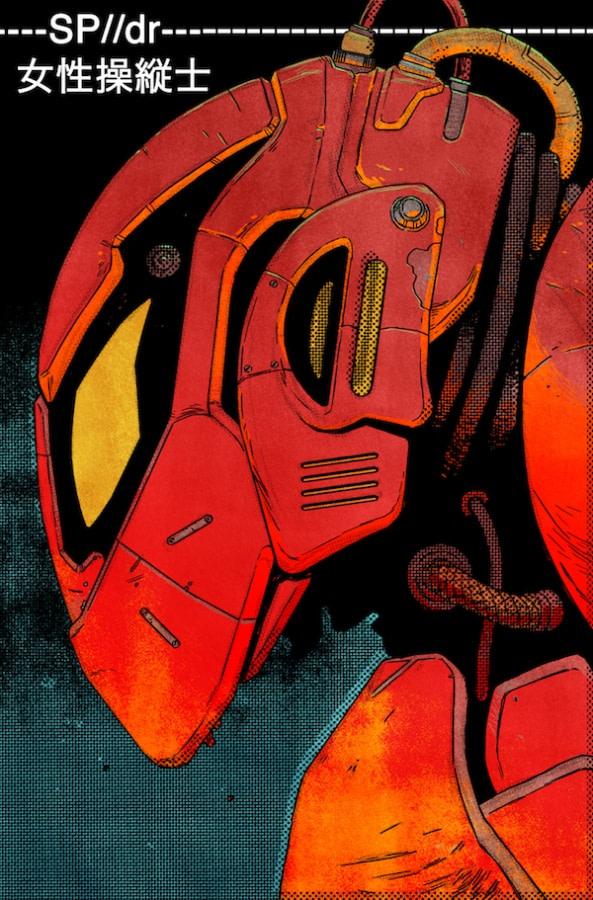 Gerard Way of My Chemical Romance, was previously announced to be writing a Spider-Man book, one of the Edge Of Spider-Verse series looking at different Spider-Men across the Multiverse. CBR said,
Now, Way is embracing another comic book writer rite of passage — writing Spider-Man. Well, sort of. He's writing "Edge of Spider-Verse" #5, introducing a new Spider-character named Peni Parker, a teenage girl of Japanese heritage who co-pilots a machine called "SP//dr." The issue is scheduled for release in October, and is illustrated by Jake Wyatt — last seen at Marvel on last fall's "Incredible Hulk Special," and described by Way as "perfect" for what the writer had planned for the story.
"In a futurist city fairly different from the New York we are familiar with, our version of Spider-Man takes the shape of a government project: SP//dr. SP//dr is comprised of three vital components: a pilot, a machine, and a radioactive sentient spider acting as one half of the brain that makes it all work. Peni Parker is a young girl, who, left parentless, is adopted by her Aunt May and Uncle Ben, the two heads of the SP//dr project. When they realize Peni is the only one who can successfully pair with SP//dr, they make the unorthodox decision to train her as SP//dr's newest pilot."
But now retailers have been told that the writer of Edge Of Spider-Verse #5, which would have contained this story, is no longer Gerard Way but "To Be Determined".
I got in touch with Marvel. Who told me "that was an erroneous report". Which means it's totally false. Well, someone might want to tell the retailers who were drastically reducing their orders on the book as a result…