By Jared Cornelius
Welcome back to Live(ish) From The Games Shop, it's a new month and so we begin anew with your weekly slate of video games.  June is looking to start us out with some interesting and semi-controversial titles. Square-Enix gives us their take on Indigo Prophecy, Nintendo gives us yet another life simulator, a dictatorship sim, and an out of this world MMO. Murdered Soul Suspect, is a 3rd person adventure game from Airtight Games.  The murder mystery set in Salem Massachusetts, revolves around recently deceased Detective Ronan O'Connor, (boy these names keep getting worse.)  O'Connor's been murdered by a mysterious serial killer, and must traverse Salem as a spirit and solve the crime, and help other lost spirits along the way. Murdered Soul Suspect boasts hundreds of collectables and side quests, the ability to walk through walls, possession, and a robust noir detective  story.  Murdered has a very Indigo Prophecy, Heavy Rain feel to it with shades of Ghost Trick Phantom Detective.  Oh and he has ghost cigarettes, I want to know how he has ghost cigarettes! Murdered Soul Suspect was released on PlayStation 4, PlayStation3, Xbox One, Xbox 360, PC, and Steam on Tuesday.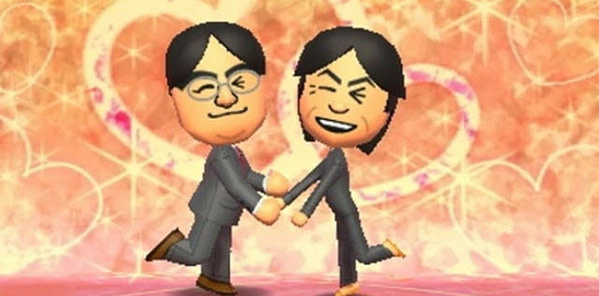 Tomodachi Life, is Nintendo again trying to reinvent the life simulator wheel. Nintendo's colorful sim is populated by their proprietary Mii avatars set loose in a  cartoonish world. Tomodachi Life includes a bizarre list of features including growing relationships between characters, a mini RPG game, apartment decoration, and rap battles.  You can share characters and creations online via QR codes and can integrate the Street Pass system into the game.  I'm getting real heavy shades of EA's The Sims series from Tomodachi Life but with a decidedly Nintendo twist.  You might have heard about this one from the dust up with Nintendo not including same sex relationships a few weeks ago. Tomodachi Life is available for Nintendo 3DS and 2DS systems on June 6th.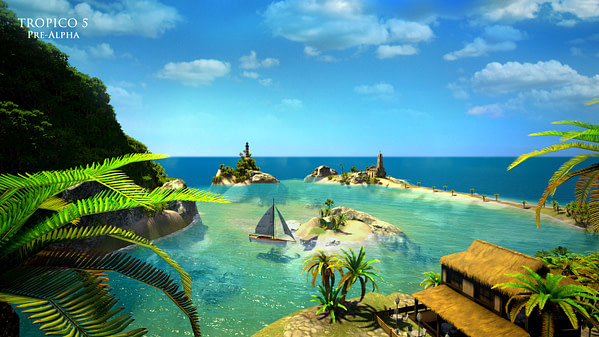 This week in tyrannical ruler simulations features Tropico 5.  The strategy resource management game shares similarities with the Civilization series.  You play as El Presidente, ruler of the fictional island nation of Tropico.  Largely based around construction and management, Tropico tasks players to run the island paradise while ruling in a befitting style.   Are you a terrible despot or benevolent ruler?  Keeping in mind that messing with the island populous too much will mean a rebel uprising or crushed spirits. Tropico 5's newest additions include an Era and Dynasty mode, with players having to create a royal family and ruling the island over a period of decades.  An advanced trade system and 4 player multiplayer round out the upgrades on this version. Tropico 5 was released on Steam and PC on Tuesday, with Xbox 360 and PlayStation 3 versions coming in July. Another challenger appears to take on World of Warcraft for the MMO throne. WildStar is the galactic massive multiplayer online game from the folks at Carbine Studios.  Taking place on the planet Nexus, players choose a race, class, and faction then proceed to explore the planet searching for secrets and technology left by an advanced race. WildStar has a lot of the MMO tropes that Warcraft helped popularize including Player vs Player, the 1-50 grind, and an open persistent world. WildStar also has an interesting payment method, allowing players to exchange in game currency to pay their monthly bill, so you could argue that's productive.  I've heard good things about WildStar, I'm not sure how it'll fare especially since The Old Republic went free to play and the juggernaut that is Warcraft is still going strong.  In any case WildStar launched on Tuesday, but MMO launches are usually messed up for a few weeks, so maybe wait.
Another new month means another crop of free PlayStation Plus games! PlayStation 3 users get the 3rd person action adventure Sly Cooper Thieves In Time and NBA 2K14. PlayStation 4 users get PixelJunk Shooter Ultimate and puzzles platformer Trine 2 Complete. Finally PlayStation Vita owners get 2D indie darlings Mutant Mudds Deluxe and Terraria.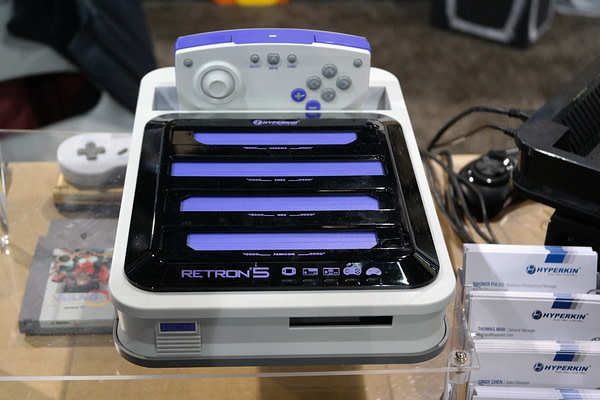 June is also looking to be the launch month for the Retron 5 console, your one stop shop for everything old without emulation.  If you've got the original cart chances are this system can play it. NES, Super NES, Genesis, Famicom, Super Famicom, Mega Drive, Gameboy, Gameboy Color, and Gameboy Advance cartages' all work with the Retron 5.  Additionally it has HDMI output, SD Card save support, bluetooth controllers, and Wi-Fi connection.  Retro enthusiasts will be able to use old controllers as well, as the Retron has built in ports for you original NES, SNES, and Genesis controllers.  The good news for some is that the grey version of the system is shipping, the bad news for people like me who preordered the black system is still no ETA.  Expect coverage of this whenever I can get my hands on one.
That's all for this week, I've looked into the new release crystal ball and it looks like the best stuff is this week, so maybe catch up on last months backlog.  In preparation for the baron few weeks ahead, we may be digging in to some smaller games and new classics that could use a spotlight.  You can check out my other regular column, Typing on The Dead: Bleeding Cool's Walking Dead recap every month.  I also do other pieces through the week that you can find out about by following me @John_Laryngitis on Twitter, I respond to everyone who contacts me, so don't be shy.
Jared Cornelius is some guy from New Jersey's coast who wants his Retron 5.  If you preordered the wrong color system, let him know on Twitter @John_Laryngitis