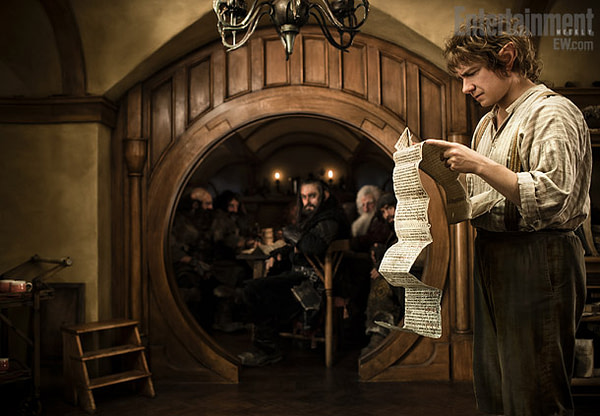 Martin Freeman is, finally, Bilbo Baggins and Ian McKellen is, once again, Gandalf the Grey.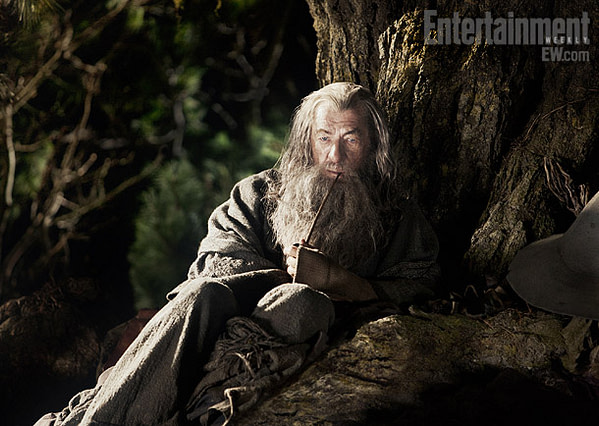 These two stills come from Entertainment Weekly, who also have a behind-the-scenes snap of Peter Jackson giving Freeman some direction.
It's no surprise that these images mesh so nicely with the look of Peter Jackson's Lord of the Rings trilogy, but I might just about go so far as to call it a relief. It's like we never left Middle Earth for a second.
What will set the new films apart, however, is that they are being shot in 3D at 48fps. On screen, they should have a new fluidity and dimensionality all of their own.