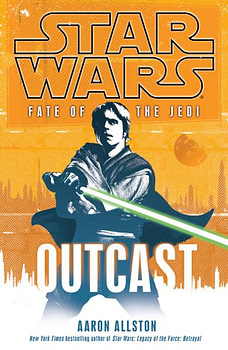 George Lucas said that the Star Wars universe exists, essentially, in two versions. There's his one, and then there's the one everybody else can play with.
In effect, this meant that anybody writing Star Wars outside of the six main movies (to date) was expected to adhere to one another's work and create story lines that were consistent with one another.
And then, whenever Lucas himself went on to create a new "core" story for the Saga, he had permission to overwrite or ignore anything from that "Expanded Universe."
But now, Lucasfilm are looking to rework the system and destroy this hierarchy.
Leland Chee is employed by the company on their Story Team and has been answering questions on Twitter about how it all works.
Here's the thrust of what he was saying, in quotes from his feed, and folding a question into the answer:
Star Wars Canon is now determined by the Lucasfilm Story Group which [Pablo Hidalgo] and I are both a part of.

Story Group has a hand in all facets of Star Wars storytelling, including movies, TV, games, and publishing. More so than ever, the canon field will serve us internally simply for classification rather than setting hierarchy.

[Disposing of the hierarchy and having one cohesive canon is] definitely a primary goal of the Story Group.
What will this mean in practice? Well, tossing out the hierarchy isn't necessarily the same as scrapping the Expanded Universe. Not necessarily. And if it was that simple, then Story Group would have a very easy job and might only need five minutes to accomplish it.
Last summer, I was repeatedly hearing fairly strong rumours were that Episode VII pays absolutely no attention to the Expanded Universe. That's why I've never been pushing the notion that our new, young leads would include Mara Jade or Jaina or whoever else the EU gave rise to.
Now… now I'm wondering if, perhaps, they might. That kind of weaving of EU in the main movies would certainly explain the purpose of Story Group, anyway.
Anyway, it's clear that Lucasfilm and Disney want to tie all new Star Wars anythings into the same continuity, and I can't say I blame them.