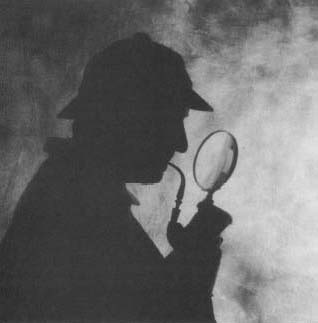 Put on your deerstalkers, Little Bleeders, as we're going into the mystery zone.
Disney have announced three new release dates for as-yet untitled pictures, two of them under the Marvel banner, and the third from Disney/Pixar.
All three are scheduled for 2014, with Marvel Mystery Film 1 leading the pack on May 16th, The Disney/Pixar Enigma on May 30th, and then Marvel Mystery Film 2 on June 27th – all of these dates being for the US release, of course.
This means that, before too long, we're going to have a new Disney/Pixar toon and two new Marvel movies announced. I'll speculate that the Disney/Pixar picture is Phillip K. Dick's King of the Elves, though I'm far from sure and they might just call that vanilla-Disney, no Pixar needed. It might even be their Discworld project, though I believe that's actually been canned.
As for Marvel, I'd bank on Ant Man and Doctor Strange. By my reckoning, those are the furthest along the pipe.
But these are nothing but hunches. And I'm sure you have your own, so come out of the shadows and hunch away…