The Nickelodeon booth is all setup for a party, to celebrate the 25th Anniversary of Nickelodeon Animation. There booth is right up the alley for all kids big and small, with a full size Olmec Head from Legends of the Hidden Temple, that was surrounded by characters from classic Nickelodeon shows.
Also on display was the original nose that slime came out of fro Double Dare. Double Dare is big at SDCC this year with host original host Marc Summers back for the first time since 1993 to do two live shows.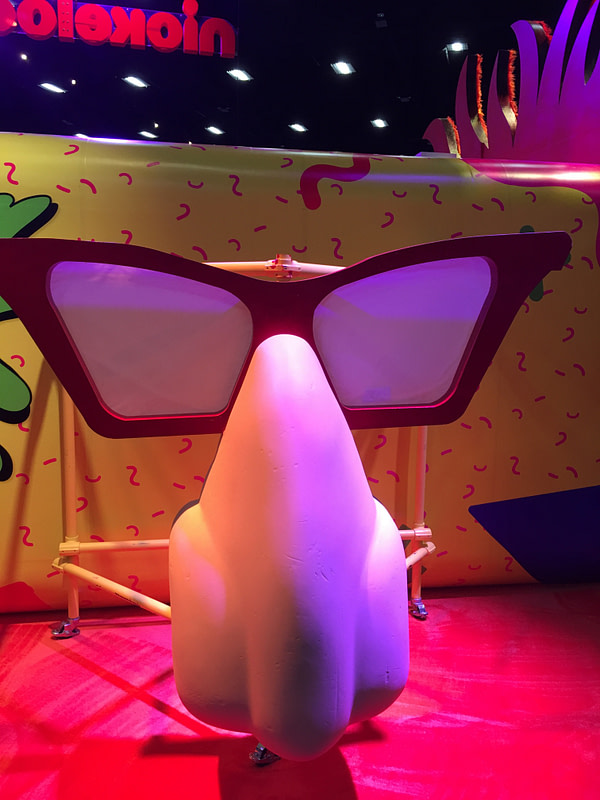 And in what I think is probably the best designed retail space so far at SDCC this year, from Rugrats, the head of Chuckie.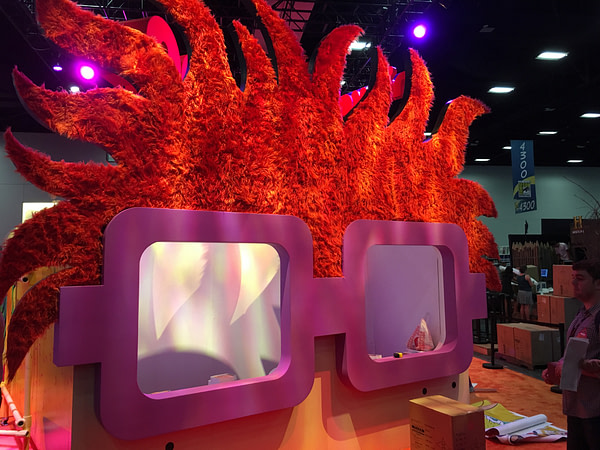 Nickelodeon also has a great new product it is selling here at SDCC and is available to anyone, The Nick Box. Much like Loot Crate, or the various Funko mystery boxes, The subscription has a quarterly with the first release being classic Nicktoons, and it is filled with items celebrating such shows as Ren and Stimpy, Rugrats, and more. The box is available at the booth, or can be purchased at www.thenickbox.com.