We'd seen an American Preseident who looked like President Obama before in the New 52. From Green Lantern #13.

And we see him again today, close up in Justice League Of America #2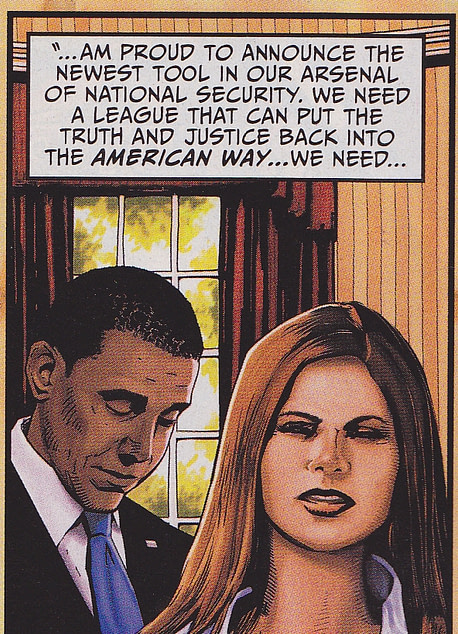 … and far away in Vibe #2.
And yes, if you read JLA but not Vibe, you are missing out. The books are intertwined.
But in the Channel 52 footage in all the DCU comics today, we get something new. Actually naming the President. This is something DC Comics have often shied away from, naming real life politicians in their real life jobs. Obama is now in continuity…

And yes, poor Vibe.
Comics courtesy of Orbital Comics, London. Currently hosting an exhibition by Des Taylor.