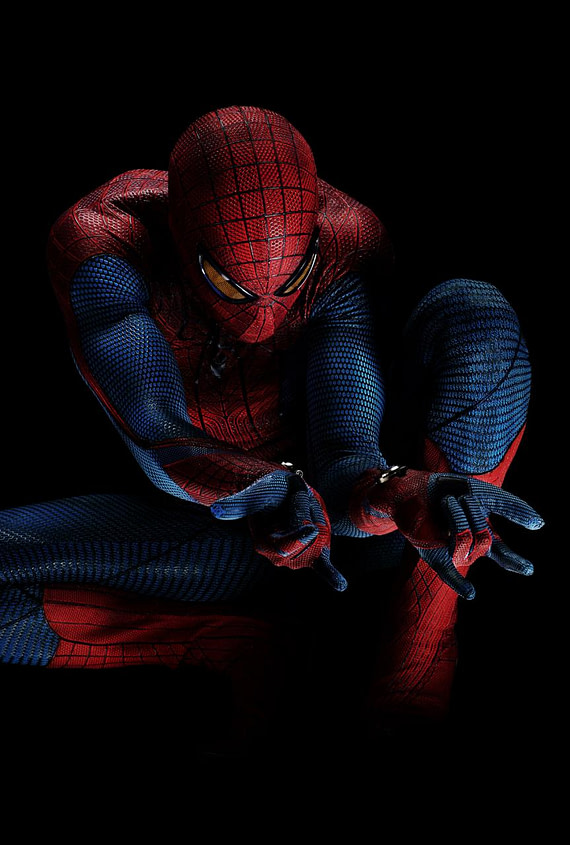 It's not just going to be called Spider-Man then? Oh, no. Nothing so prosaic.
Sony have just officially announced that the upcoming, Marc Webb-directed, Andrew Garfield-starring Spider-Movie will be released across the US on July 3rd 2012, under the name The Amazing Spider-Man. Let me hear a Woo-Woo if you called it. Or, you know, just put your hand in the air.
To celebrate, Sony's elves have opened an official website and Facebook account for the film. They've also sent out the above image, which they promise actually does show Andrew Garfield in the costume… though who would ever know?
The last bit of new information to be released is the most interesting: the credited screenwriters will be James Vanderbilt, Alvin Sargent and Steve Kloves.