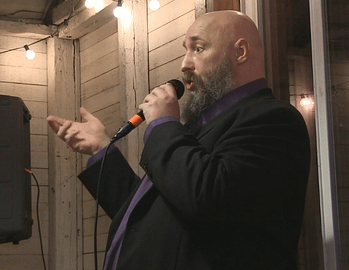 In his latest newsletter, Warren Ellis, author of Trees, Transmetropolitan, The Authority, Global Frequency and Freakangels, talked about a few upcoming comic book projects.
But he also firmed up news of an upcoming TV project with Universal Cable Productions, part of NBC Universal.
I create codenames for unannounced projects so that I can talk about them a bit. PROJECT BERLIN, for instance, is an unannounced TV project, that I expect will go public in the next month, while I'm still picking through the outline for the thing. This is the "blind" script deal with Universal Cable Productions: a blind deal means that we agree that they will pay me to write a script for them that we will decide on after the deal is done. It's driving me a little bit mad because there is a very specific alternate-history element I created and placed at the centre of the thing, and I thought I was very clever for about three minutes, until I realised how much new research I'd have to do in order to make it even slightly persuasive. Oh yes I am very clever PUNCH ME IN THE FACE BEFORE I CRIME AGAIN
Celebrity Godzilla Bukake?