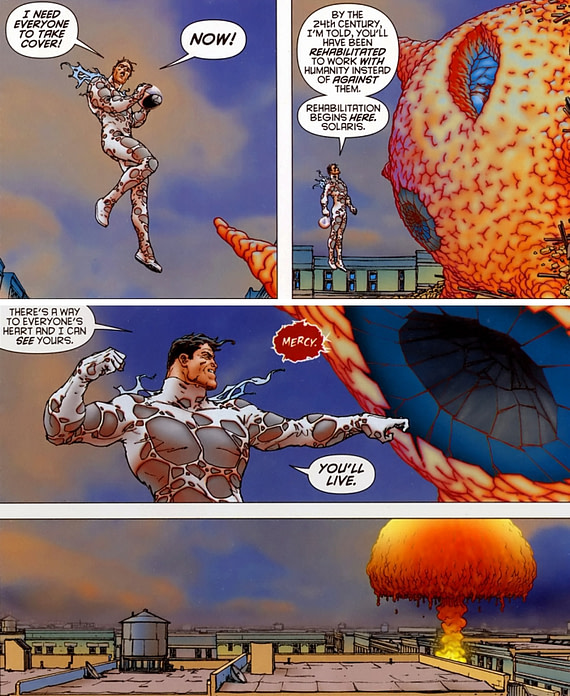 Above is the scene from All Star Superman #11 by Grant Morrison and Frank Quitely, published by DC Comics.
And this is the equivalent scene from All Star Superman, released on DVD and Blu Ray by Warner Bros, scripted by Dwayne McDuffie, based on the Morrison/Quitely series.
In the comic we see that Superman knows that Solaris will somehow survive this and be rehabilitated three centuries later. On the DVD however, those lines are missing. Without the time travel aspects, this Superman doesn't know that. And we are left with
SOLARIS: Mercy…

SUPERMAN: I don't think I have any left.

PUNCH. BOOM.
Killer Superman…