Jan Kounen is not only in preparation for Flight of the Storks, his TV miniseries adaptation of a Jean-Christophe Grange novel, he's also developing his first animated feature film, Windwalkers*. The film's first sales poster appeared at Cannes, and now the website of production company Forge Pictures has been updated with plenty of details.
It seems that the film is derived from the popular French sci-fi novel, La Horde du Contrevent, by Alain Damasio. Here's the summary as provided on the Forge site:
Imagine a world buffeted by winds whose force surpass our understanding. Imagine a group of men born to chase those winds until their final breath. Within the deafening noise of the wind, on the Lower Slopes, an elite group of twenty-three children were raised for the sole purpose of facing the ever blowing gusts, climbing up windwards for the rest of their lives. Their sole purpose ; to find the mysterious source of the wind in the Upper Reaches. There have been thirty-three attempts in eight hundred years, thirty three Hordes that have failed. My name is Sol, scribe. I speak to you today in the name of the thirty-fourth, and most probably the last…
And these, I assume, are the eyes of Sol. And here are two versions of the poster, plus some concept art: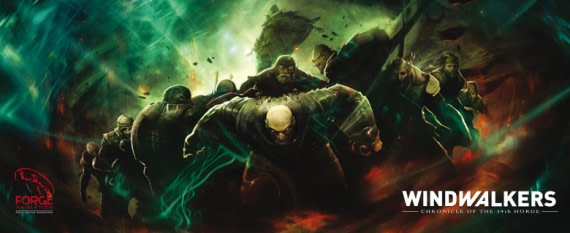 Kounen is listed as director on the site, with Delicatessen and City of Lost Children co-director Marc Caro alongside him as Artistic Director. This can only be a good thing as Caro's production design work is often jaw-droppingly brilliant.
Incidentally, Richard Rionda, the producer of Kounen's crazed heist picture Dobermann, has told L'Express that a pitch for Dobermann 2 has been approved by Vincent Cassel, the film's star, and is now being developed into a script. It's subtitle, rather amusingly, is Arm Wrestle.
This script should be delivered within three months, says Rionda… but then what? The article doesn't explicitly name Jan Kounen as being involved, so I'm curious as to who is actually working on this project.
*This could come between a Zelda videogame and a John Woo film in a round of Chain Letters with Andrew O'Connor.