Posted in: Collectibles, Hot Toys | Tagged: Batman, dc comics, hot toys
---
Hot Toys Gives Christian Bale's Batman a DC Comics Inspired Batsuit
Hot Toys is blending popular comic book and live action movie representations together with new 1/6 figures like Batman
---
Hot Toys is ready to help celebrate the 100th Anniversary of Warner Bros with some brand-new collectibles. Hot Toys is doing something pretty special with these new releases as they are combining comic book and movie adaptations. Batman kicks things off first with a brand new 1/6 figure that is based on Christian Bale's version of the bat from The Dark Knight Trilogy. However, Hot Toys has given him a new DC Comics twist by designing his live-action batsuit with the classic blue and gray deco. This pays homage to Batman's classic comic book look in a fun and interesting way, that we have not seen before. Coming in at 12.5″ tall, The Dark Knight will feature 32 points of articulation, as well as moveable eyes and four swappable lower jaws. Some of The Dark Knight Trilogy specific accessories are also included with the EMP rifle, a sticky bomb gun, Batarangs, a grapnel gun, and a new diorama display. Orders are not live just yet, but they will arrive June 9, and Batman fans can RSVP right here through Sideshow Collectibles.
Batman Live-Action and Comic Book Worlds Combine
"Over the decades, Batman has worn many iterations of his suit, but the classic attire features a yellow utility belt, a gray suit, and blue accents for the cowl, gloves, and boots is always the most remarkable look of all times. When Batman drowns in shadows and darkness at night, this batsuit will cause intense fear to criminals. Celebrating Warner Bros. 100 years of storytelling, Hot Toys is releasing a new 1/6th scale Batman collectible figure faithful to his origin comic page appearance. It's an exclusive figure available only in selected markets."
"Sophisticatedly crafted based on Batman's appearance in comic, the highly-detailed figure features a Batman cowled head with interchangeable lower faces and separate rolling eyeballs system; a greatly poseable body portrays Batman's strong and muscular form; a Batsuit that highlights its metallic blue and matte grey color scheme with a finely tailored fabric cape; signature bat gadgets including EMP rifle with LED light up function, sticky bomb gun, grapnel gun, batarangs, mini mines. The figure even includes swarm of bats, a bat-emblem inspired diorama accessory and a staged figure base for dramatic set up. Pick up this classic Batman figure to upgrade your crime-fighting ranks!"
The 1/6th scale Batman Collectible Figure specially features:
Authentic and detailed likeness of Batman wearing batsuit in classic style
One (1) newly painted Batman helmeted head sculpt with separate rolling eyeballs features and four (4) interchangeable lower part of faces capturing his classic facial expressions
Highly-detailed facial expression and skin texture
Approximately 32 cm tall
Specialized body with over 32 points of articulation
Six (6) pieces of interchangeable gloved hands including:

One (1) pair of fists
One (1) pair of relaxed hands
One (1) pair of gesture hands

Each piece of head sculpt is specially hand-painted
Costume:
One (1) metallic blue and matte grey colored Batsuit featuring fabric costume covered with armor
One (1) greyish black colored cape
One (1) metallic gold colored utility belt with accessories
One (1) pair of metallic blue colored forearm gauntlets
One (1) pair of metallic blue colored boots
Weapons:
One (1) EMP rifle with LED light up function (battery operated)
One (1) transformable sticky bomb gun
One (1) grapnel gun
Three (3) batarangs
Two (2) mini mines
Accessories:
Two (2) swarm of bats
One (1) Bat emblem diorama accessory
One (1) figure base with steps and character nameplate
---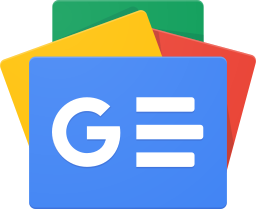 Stay up-to-date and support the site by following Bleeding Cool on Google News today!