"The Mandalorian" Cosbaby Figures Finally Revealed by Hot Toys 
Spring 2020 is almost upon us and that means the market is about to be flooded with The Child aka Baby Yoda collectibles. It is no surprise everyone is obsessed with the character as the child is too adorable to even understand. Awhile ago Hot Toys told us their plans for The Mandalorian with props and more collectibles. They finally have opened up and shown us some of their first products with their Cosbaby line. We will get not only Baby Yoda but the Mandalorian and the Heavy Mandalorian. These Baby Yoda figures are truly adorable and I think they are a lot better than a lot of the ones we have seen. The small animation style and color really make it adorable and cartoony and perfect for this character. Pre-orders for these figures are not live just yet but when they are you can find them located here.
This is the way.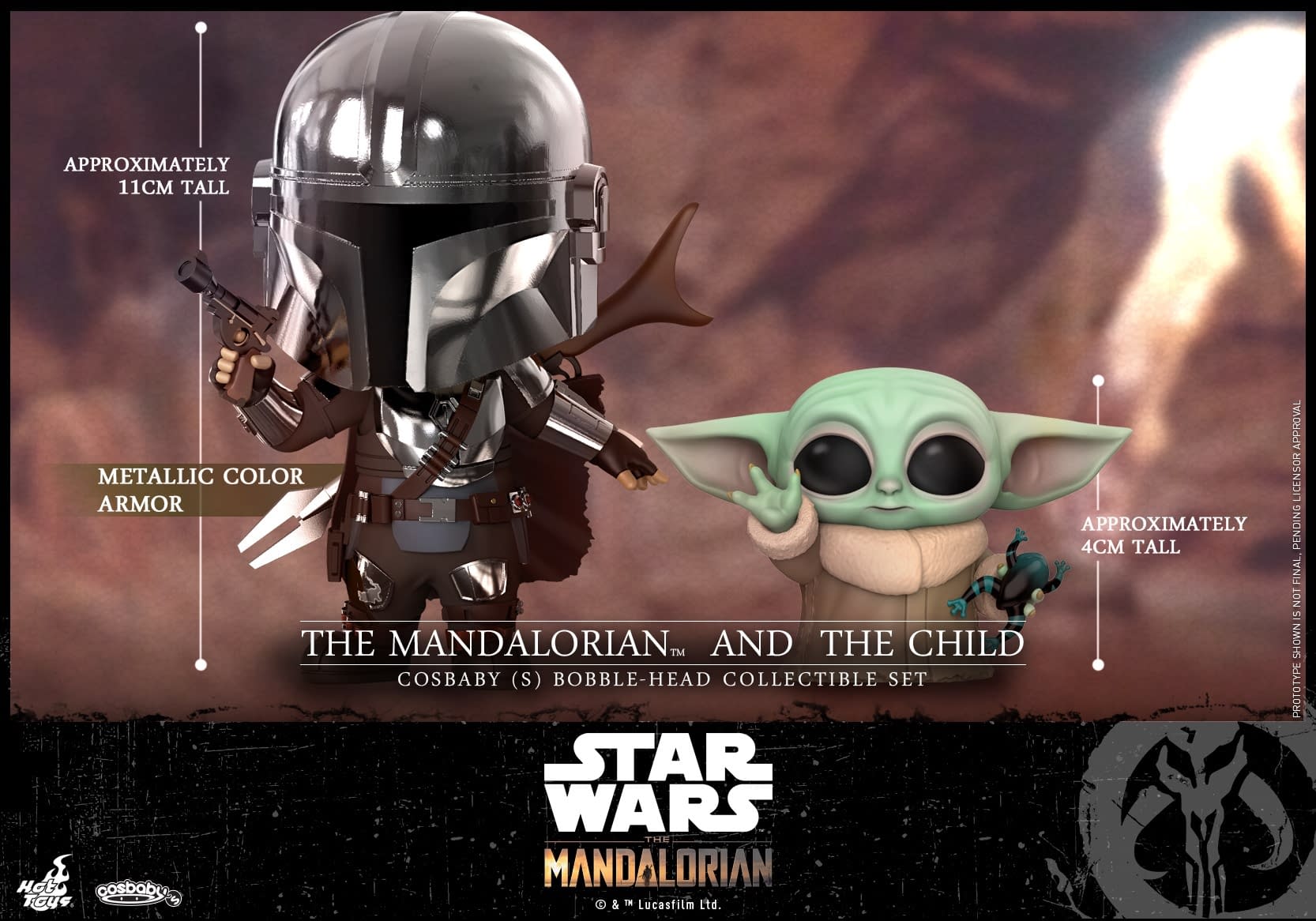 The Mandalorian – Cosbaby Bobble-Head
Star Wars live-action show, The Mandalorian is a massive hit! Hot Toys is thrilled to present a new wave of Cosbaby featuring, the infamous Mandalorian, Heavy Infantry Mandalorian, and the breakout star of the show, The Child from the galaxy far, far away! Each Cosbaby designed with bobble-head function measures approximately 5 – 20cm tall including a base.
Mandalorian and The Child collectible set features Mandalorian Cosbaby with a shiny metallic painted gear wielding his signature weapon, comes with The Child Cosbaby holding a frog in miniature size standing around 4cm in height. Heavy Infantry Mandalorian Cosbaby captures the fighter in the blue colored heavy armor in a stylish collectible.
This popular line-up also brings The Child, and The Child in multiple iconic poses featuring force wielding, with frog, with knob, with bowl, and with hover pram. Nevertheless, The Child in a supersized form measures around 18.5cm in height will be included in this amazing series.
Pick up the Cosbaby inspired by the popular line-up to brighten your day!