11 Signs That Rage Of Ultron Is Set After Secret Wars
From CBR's interview with Axel Alonso,
There's been some speculation — can we get a DEFINITIVE ANSWER on whether or not "Rage of Ultron" takes place before or after "Secret Wars?"

Alonso: And spoil all of this fun speculation? Everything will be made clear in time.
Fun speculation? Take it away. First… read Avengers: Rage Of Ultron. 1. Page 30: The beginning of the modern part of the story brings us many Remender characters from his Secret Avengers arc interacting with an A.I.M. probably still run by Sunspot. (Analyzing and deconstructing a Sentinel something an Avenger and mutant would want done. Also this model notes it dates back all the way to Civil War and the Sentinels that were monitoring the Xavier Mansion.)
2. Page 32 – 33: The modern Avengers team for the tale containing characters that throughout the rest of the book are very comfortable being Avengers and being led by Falcon/Captain America. This story has to take place after the first arc of Uncanny Avengers Volume 2 as Sabertooth is comfortable and accepted as an Avenger (no leash) and Vision and Quicksilver are very much back to being active / regular Avengers. Considering the first arc of Uncanny Avengers will end right before Secret Wars, Remender is writing a team that has been working together for at least a little while.
3. Page 34: A theme of the first Uncanny Avengers arc has been the Vision discovering and accepting who he is which the Vision in this story clearly has.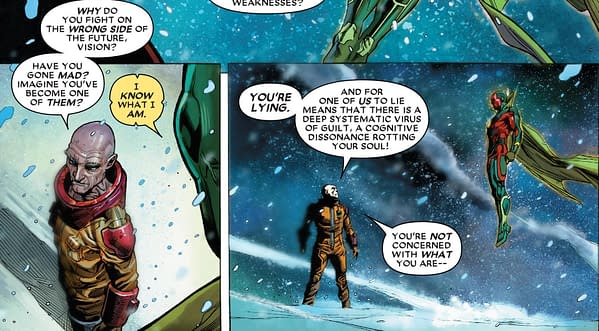 4. Page 45: The theme of time having passed beyond where "Time Runs Out" currently is continued as we see a classic Avengers gathered to "discuss" with the team for this book. Now from the All New Avengers book after Secret Wars we see Falcon/Captain America, Vision, and female Thor (now in the story) as well as a lot of Remender's Uncanny Avengers team (Scarlet Witch, Quicksilver, and Sabertooth, plus Falcon/Cap and Vision) plus odd man out Spider-Man. This team is very much not the Mighty Avengers team as seen in Time Runs Out and is based out Avengers Tower. The two main points to show this is post Time Runs Out and Secret Wars is Steve Rodgers is not commanding anything in this story, Falcon/Cap is firmly in charge and female Thor clearly on the team. 5. Page 46: Female Thor is very much an Avenger, something not seen at all in Time Runs Out. The only time the female Thor has been seen with the Avengers before this is a simple flying by and helping out in Guardians Team-Up #1 and 2. Her ability to stand up to Hank Pym and her confidence is something not shown in the current books.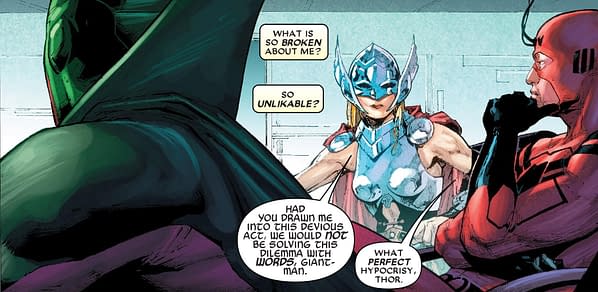 6. Page 55: Thor and Pym are familiar and have worked together something not seen before Time Runs Out as Pym has been exploring and encountering the Beyonders for quite a while now (see New Avengers Volume 3 #30) (since before the female Thor debuted). 7 Page 60: Sabertooth and Vision are used to working with each other so post Uncanny Avengers 1st arc. (Also of note Sabertooth is never seen in Time Runs Out working with the Avengers, either side.) 8. Page 76: Allusions to Sabertooth's change of personality from Axis, but his sacrifice to keep the others going shows his desire to be an Avenger and a hero. 9. Page 77: The most clear story beat showing Falcon/Cap is running the Avengers (which if Uncanny continues post Secret Wars and if Mighty Avengers keeps going in some capacity Falcon/Cap is leading every Avengers team). This clear leadership is not something seen during Time Runs Out as Steve Rodgers is shown calling the shots more. Also in Remender's current Uncanny Avengers arc Falcon/Cap is not the clear leader he is here.

10. Page 101: The only appearance of Steve Rogers (current day) in the story at Hank Pym's "memorial". Again we see here Avengers that are at the current point in publishing / continuity and in Time Runs Out are not used to working with each other seem at ease with each other here. 11. The most clear sign that Rage of Ultron is the first post Secret Wars story, however, is Hank Pym's usage as he has only returned to the Avengers books during Time Runs Out, right before Secret Wars begins. He did not meet or work with the female Thor or Falcon as Captain America until during or after Secret Wars…
Case closed? And is Rage Of Ultron your first look at how the post Secret Wars Marvel will be looking? An Avengers with Sabretooth, Quicksilver, Scarlet Witch, Sam Wilson in charge, no Hank Pym – and possibly written by Rick Remender?
Thanks to Ian Melton…
---
---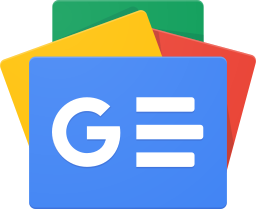 Stay up-to-date and support the site by following Bleeding Cool on Google News today!