2019 Clickmas Savior Award Nominee: Andrew Rev of Terrific Production LLC
In the cutthroat world of comics "journalism," reporters can't just sit around and wait for the news to happen. We have to make the news happen, whatever the cost. And in an internet click economy that incentivizes quantity over quality, there's nothing more important than having a few good sources that are always good for a salacious clickbait headline to drive page views on a slow news day. Be it a comic book creator whose Twitter feed is a veritable wellspring of clickbait article material, a topic that readers just can't seem to get enough of even if an article contains virtually no actual new substance, an evergreen source of never-ending controversy, or, if you are a website like ComicBook.com, the Popeye's f**king chicken sandwich, every website benefits from finding a few of these and mining them for content throughout the year.
Some websites are ashamed of what they have to do to pay the bills, but not us here at Bleeding Cool. We celebrate our clickbait heroes, and that's why, on this holy day of Clickmas, we're launching the first annual Bleeding Cool Clickmas Savior Award. Throughout Clickmas Day, we're going to post our nominees for the 2019 Clickmas Savior Award, and then at the end we'll let you vote on them to let us know which one you want to see us continue to create endless clickbait articles about in the coming year. Well, let's not kid ourselves, we're going to continue making clickbait articles about all of them, but we still want to know which one you like the best.
In the true spirit of Clickmas, we're going to be posting one article for each nominee and then one additional article for the voting, and finally, one more article to reveal the results of the voting, in order to garner the maximum number of clicks. So keep checking back all Clickmas Day and refreshing the front page to see all of the nominees, because it's not like you ought to be spending time with your families or anything like that. Certainly, they aren't going to have a poll for you to vote in, and so what good are they anyway?
The first nominee for the inaugural Clickmas Savior Award is… Andrew Rev of Terrific Production LLC!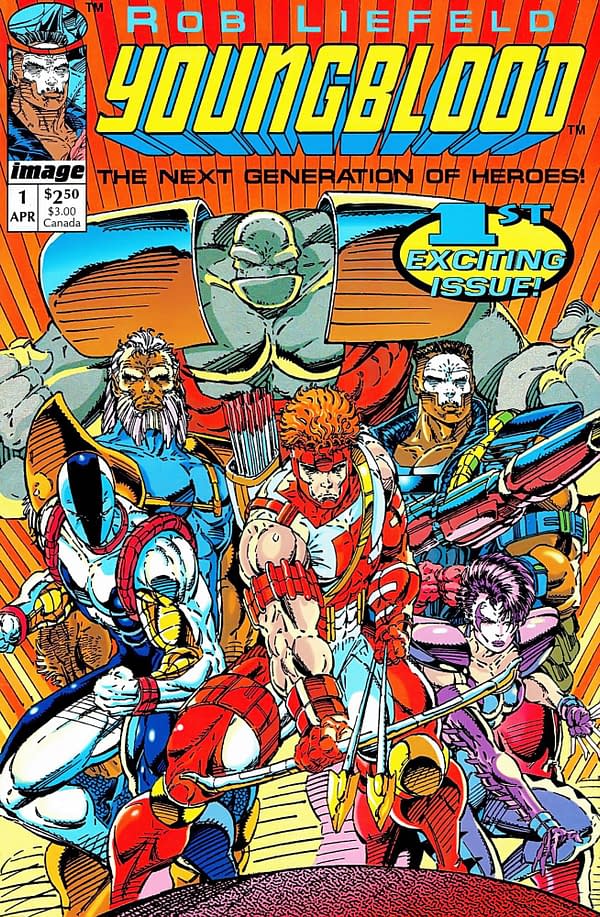 The former Comico owner burst onto the clickbait scene in 2019 when he somehow managed to obtain the rights to a bunch of Rob Liefeld's creations, including Youngblood, against the creator's will. Rather than take his time and launch a new comics universe based on these properties, Rev immediately started a Twitter account and engaged in what is either the most earnest embrace of the concept that "there's no such thing as bad publicity," or else has been trolling the ever-loving crap out of us all for months, along with his Terrifically Legion.
We have no idea whether Rev will actually solicit comics for sale in 2020, but we do know that even if he never publishes a single one, his Twitter feed has provided us with hours of entertainment and dozens of clickbait articles. Rev is also currently feuding with at least two of the other 2019 Clickmas Savior nominees, which means he brings synergy to the entire clickbait process.
Keep checking back all day as we reveal all nine nominees for the 2019 Bleeding Cool Clickmas Savior Award. Merry Clickmas to all, and to all a good night!