A Comic Show – I'm Starting To Make Mine DC You…
Aaron Haaland of A Comic Shop in Orlando, Florida, writes:
Hey Fandom, I'm back with another stack of New Comics Now! Last Tuesday my son, Justice, was born. I spent the last seven days just overwhelmed with his cuteness.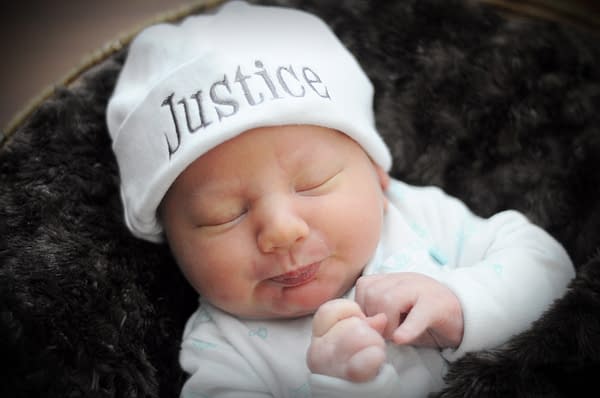 First, I couldn't help but mention my three favorite DC You books from last week; Constantine: The Hellblazer, Batman, and Detective Comics. This week's Justice League of America #1 by Hitch delivered the goods. A wide-screen epic with an iconic League (basically taking place at some point in that New 52 gap). Black Canary is a spin off from Batgirl that has a Spider-Gwen meets Scott Pilgrim vibe. Prez the First Teen President is the kinda of speculative fiction satirical social comedy kick I enjoy. Martian Manhunter gave him purpose and immediacy, where Superman is hope he may me despair. Robin Son of Batman is a Johnny Quest like adventure with Damian and Goliath. And Superman/Woman Woman's Truth wasn't good for Smallville.
The Mad Max Furiosa one shot's story was by George Miller. So, if you loved her in the movie, you'll want this one. Southern Bastards and Low have their first issue past their latest collections. Ghostbusters Get Real is the cartoon Ghostbusters meeting their comic counterparts. Sonic/Mega Man Worlds Unite is still battling on. And Rick and Morty #3 is here to hold me over while I count the days to season 2.
Marvel's Secret Wars tie-ins keep rolling in, and their mainly pretty darn good. The new ones this week are Thors by Jason Aaron, a new Runaways team, and the Squadron Sinister.