Legendary British comic book artist team Alan Davis and Mark Farmer, with colourist Laura Martin, have been commissioned by the British Royal Mail to draw a series of stamps featuring Marvel Comics characters, alongside the publisher's 80th Anniversary.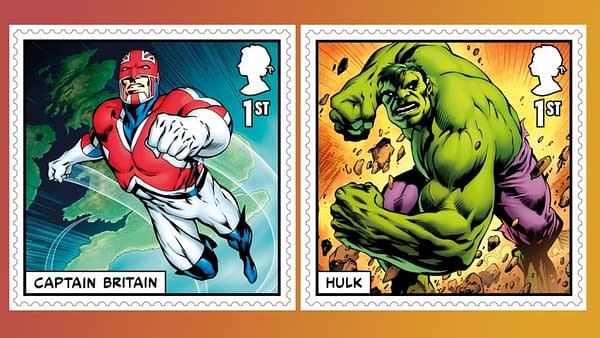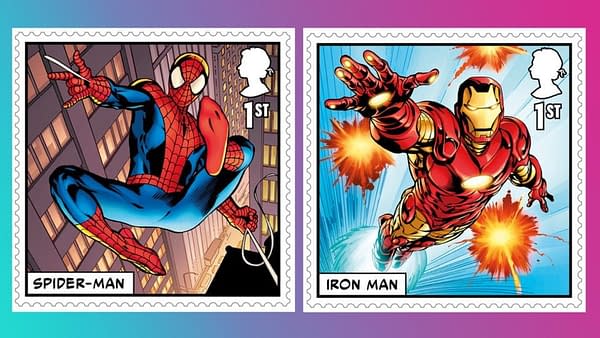 This includes ten stamps featuring Hulk, Spider-Man, Thor, Iron Man, Doctor Strange, Captain Marvel, Captain Britain, Black Panther, Union Jack and Peggy Carter.
The Royal Mail stamps will be available to be bought in British post offices from 14 March.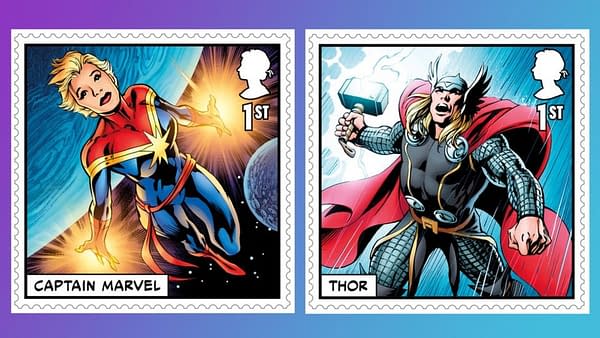 Five additional stamps will also be released featuring Captain Britain, Thanos, Hulk/Spider-Man/Black Panther/Iron Man, Thor/Doctor Strange, and a group shot, that make up a short comic book strip on a mini-sheet.

Enjoyed this article? Share it!