Diamond Book Distributors has been named the exclusive worldwide distributor in the direct and bookstore market for Albatross Funnybooks.
"We're very excited to be expanding the reach of our books through Diamond," said Founder and Publisher Eric Powell. "They have been very supportive and encouraging of our publishing endeavors through Albatross."
"I've always been a fan of Eric Powell's work, and getting the chance to work with his company, Albatross, makes me very happy," said Executive Vice President of Diamond Book Distributors Josh Hayes. "Sometimes it also makes me very afraid, as they produce some seriously terrifying comics. So, I'm leaving the light on for now."
Albatross was launched in 2002 by award-winning cartoonist, Eric Powell, and is home to his long-running series, The Goon. The company continues to publish, celebrate, and cultivate creator-owned titles with titles such as Chimichanga and Rebecca Sugar's Pug Davis. In 2016, the company re-dedicated itself to publishing creator-owned series deemed "too different" for the mainstream industry, and launched several new titles, including Hillbilly, a new fantasy series by Powell; Spook House, an all-ages horror anthology; 'Namwolf, a war story by veteran creators Fabian Rangel Jr. and Logan Faerber, and Galaktikon, a high-stakes intergalactic extreme rock comic by Brendon Small.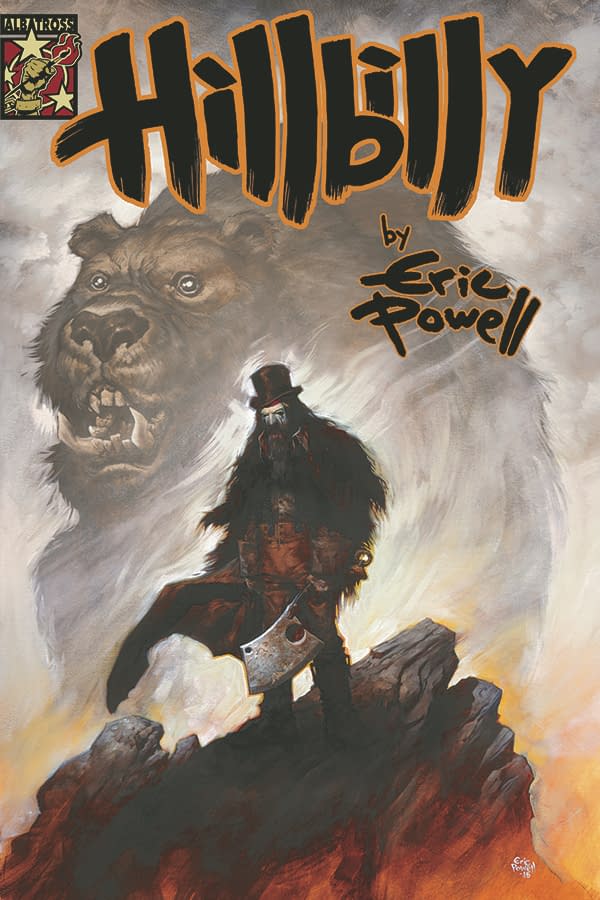 Hillbilly is Eric Powell's Appalachian Mountain fantasy epic that tells the story of Rondel, a lonely figure who wanders the wooded hills among witches and magical creatures as a folktale hero to those who dwell in this gritty dream world. The series is reminiscent of Powell's cult-classic The Goon, aiming to bring the same mayhem, drama, and humor to the page. Two trade paperbacks, Volume 1 and Volume 2, are currently available.
Albatross's Spook House is an all-ages series of scary campfire tales with talent from creators such as Steve Mannion, Mac Cushing, Ally Cat, and Shane Barryhill. The horror anthology collects spooky fun for kids and adults with a wide cast of characters including mummies, zombies, witches, and more. A Volume 1 trade paperback is currently available.
Of late, a number of big name comics companies such as DC, Marvel Dark Horse and IDW left Diamond Book Distributors, but Image Comics doubled down with the distributor. getting major success with The Walking Dead collections.
Could we see more of these deals done with Diamond Books from other publishers in 2018?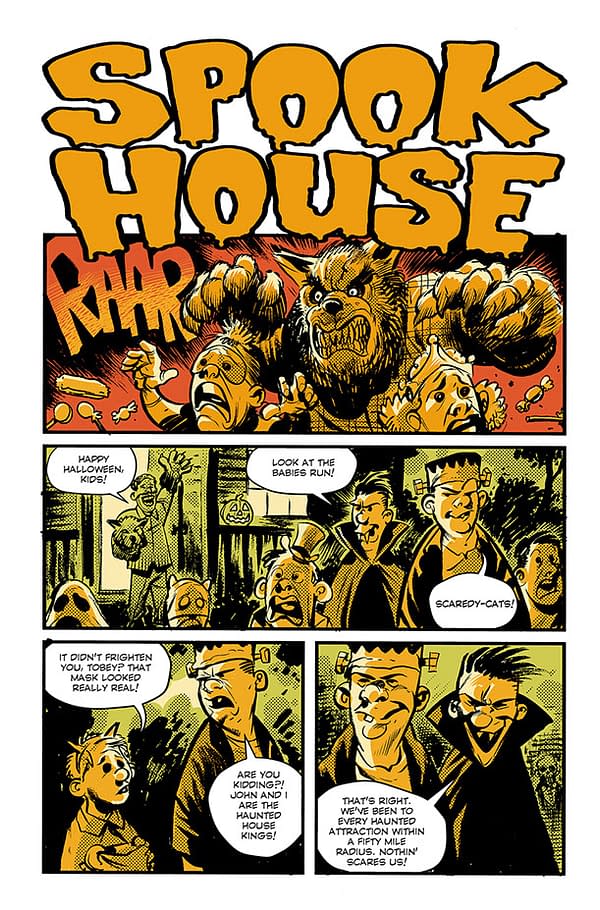 Enjoyed this article? Share it!