Republished with permission of Redditor kimberlyisshort who shared this wonderful gift received courtesy of her boyfriend's grandmother. A knitted Infinity Gauntlet. An Infinity Mitten. Something like that.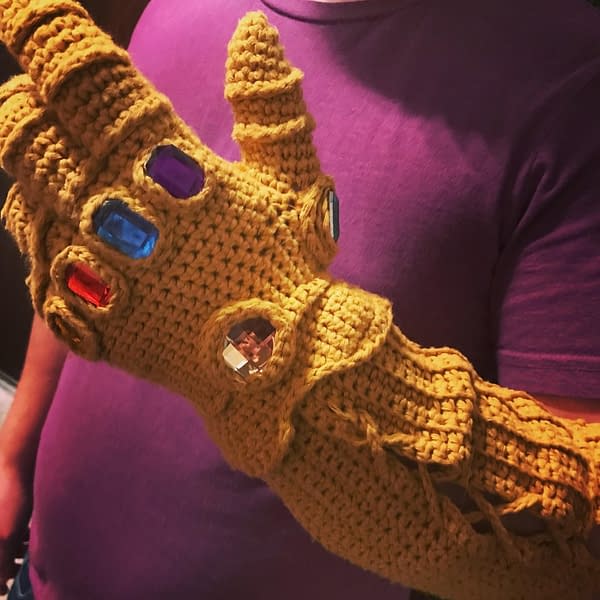 Where did the stones come from? Kimberly tells fans,
Just craft gems. It took forever for us to find some with shapes and colors that worked but she improvised with the hobby lobby gems.
Regarding the possibilities of her making any more, Kimberly replies,
Unfortunately she doesn't have an Etsy page. She makes quilts and things to sell to people who make orders with her. She said that she actually found a guide online for this.

Also, one of our friends asked if she would make him one and her response was, "Get your own grandma." Lol
Although maybe she is coming round to the idea…
For the right price she might be interested in doing an order but there's like 20 people who have asked. If it was worked out with shipping and she felt the pay was decent she might just do it.
Maybe Marvel Merchandising could have a word. How many could she make a day??
Enjoyed this article? Share it!