Bradley Golden writes:
I remember sitting on my mom's big leather coach watching Saturday morning cartoons. Mighty Mouse, Adam's Family, Looney Tunes, and Ghostbusters. They all had my full-on attention, until that sweet glorious sound of the local ice-cream truck come rolling down my block. I race outdoors being meet by nearly every kid on the block. All frantically wanting those cold delicious treats to beat the blistering summer heat.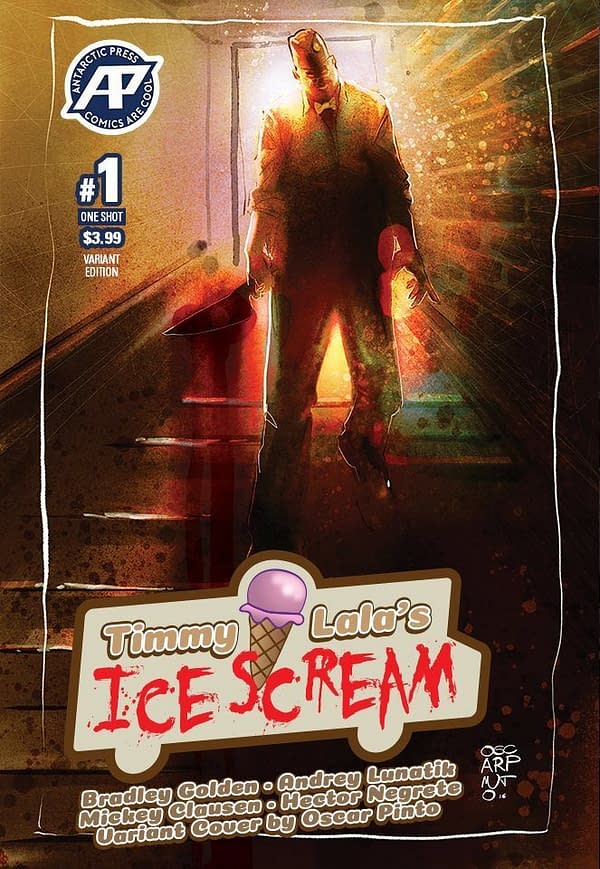 This was the thought process I had when I stepped outside one Monday morning in the small town of Pontotoc, Mississippi. I had already completed my first three chapters of my horror story Orision for Antarctic Press anthology series Mangazine. I felt that I wanted to tell a story about a killer ice cream man, who uses his victim body parts as all new toppings for his ice cream. I knew right away that I wanted this to be a black-and-white horror comic to give the gritty and foreboding atmosphere I wanted. I looked no further than Andrey Lunatik. His pencils are fantastic with the darks and shades.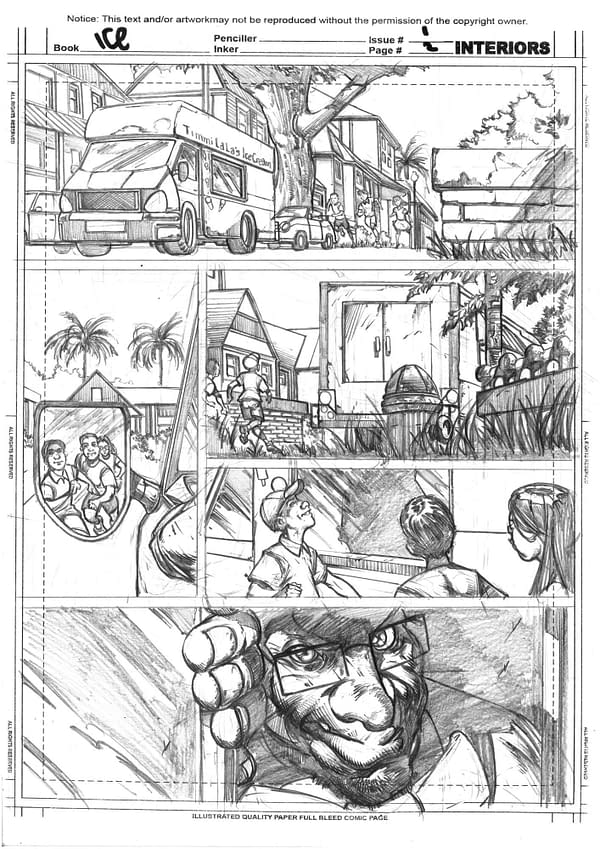 I pitched this to Ben Dunn, and he quickly showed interest. And walla the rest is history. We have about 25% of the comic penciled and inks are being applied as we speak. We have Oscar Pinto doing a Variant cover along with Carlos Tron. Ben Dunn will give his support by doing a limited edition cover. If we reach our goal of $1500 by the end of this weekend I will add a special limited edition sketch signed by Ben Dunn as well for all the pledges we get from Bleeding Cool backers.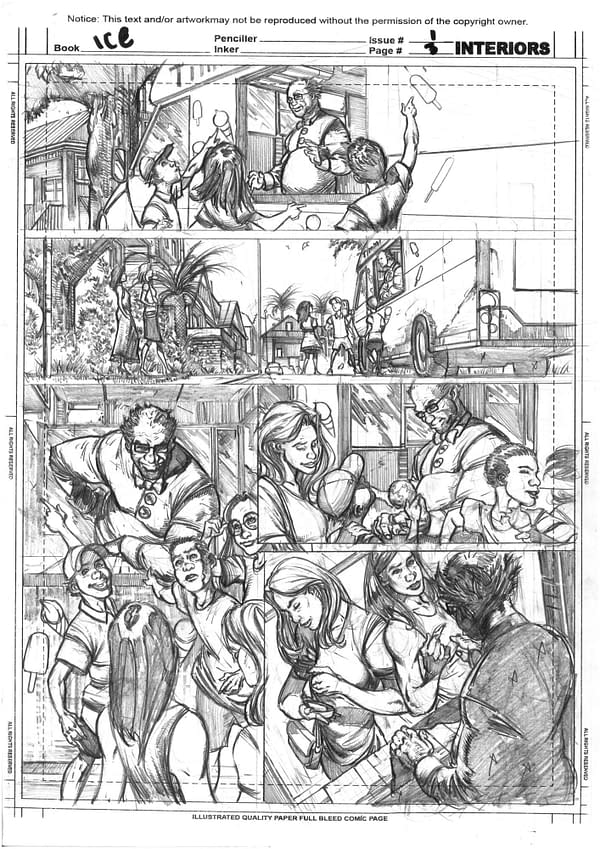 If this Kickstarter is funded the proceeds will go towards paying the teams and shipping costs. We are looking towards an October to November release around Halloween and Thanksgiving. Timmy Lala's Ice Cream is a one-shot horror comic.
Enjoyed this article? Share it!