Most comic book stores that have been opening recently have been extensions of other stores. Taking advantage of Diamond's generous terms and promotions for comic book stores that choose to open another outlet in the belief that they are likely to be more stable than brand new entrants into the market and are therefore worth encouraging, even as many other stores go to the wall.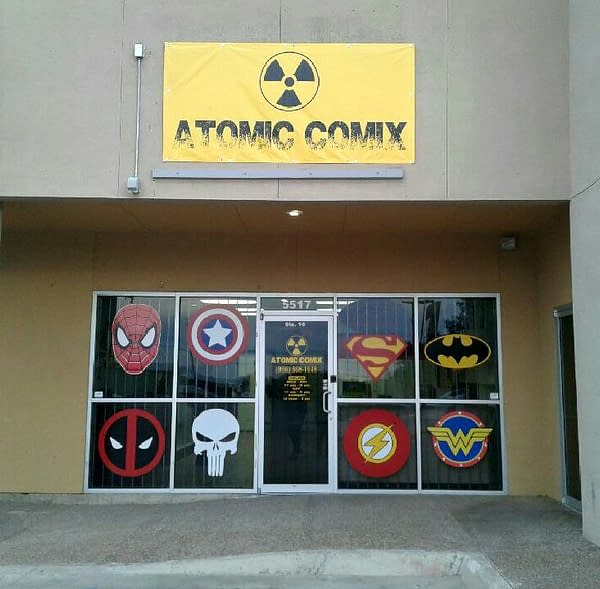 But we are still seeing brand new entrants into the market as well. Such as Atomic Comix of Laredo, Texas. Which have been setting up shop and announcing a launch event.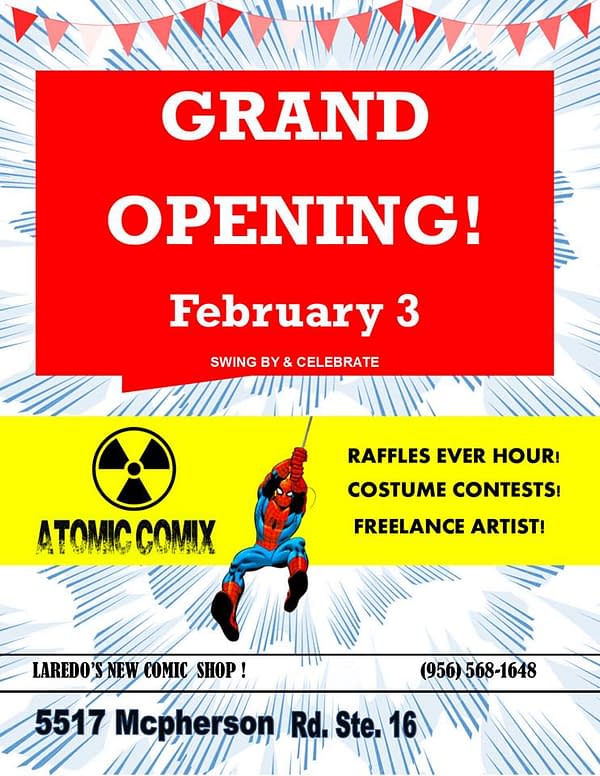 Though as the sign says, they are open now…. find them here.
Bleeding Cool covers the closing – and opening – of comic book stores. We're more likely to discover the former rather than the latter, as the result of an active fanbase, so please let us know when a new store in your neighbourhood is opening as well as closing – richjohnston@gmail.com
Enjoyed this article? Share it!