Nicky Soh writes:
It all started with a movie two decades ago. Now, I'm collecting my comic series into a Trade Paperback on Kickstarter.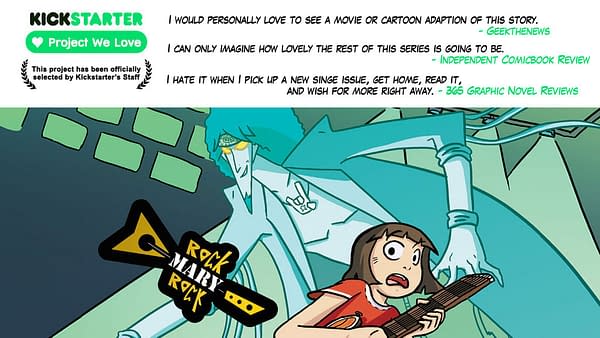 "That's it?" I couldn't contain my outburst as the credits roll down our CRT Hitachi Television Set. It was the late '90s, and a re-run of a decade old Hong Kong film, Love Soldier of Fortune, was on air. I grabbed my acoustic guitar and headed into the room as the rest of my family members carried on the Saturday night movie marathon.
The film is about a pitch perfect piano tuner who tries to impress a female DJ. The protagonist becomes an overnight sensation through the help of a ghost piano composer who happens to be his great-great grandfather. There's comedy and romance, but no real talk about music. That part was a letdown for me. At 15 years of age, I had fallen in love with the guitar. I ate and breathed music. I would frequent jam sessions with friends and audition to be in bands as a lead guitarist as if I was the greatest. But, of course. I wasn't. I was just a young pup; an amateur at best.
If only I had a great rock guitarist playing music through my hands.

I laid on the bed thinking. I would be the absolute best and treasure every opportunity learning from that ghost. The path towards becoming a rock legend would eventually come, and I'd honor his name. That should have been the movie. And for more than a decade, I spent time plotting the story away.
That was what started Rock Mary Rock. A story about a young girl, Mary, who "accidentally awakens the spirit of a deceased rock star." The rock star died early in his career and couldn't move on to the afterlife because of his unfulfilled ambition: becoming a rock legend. Now Mary has to fulfill it for him.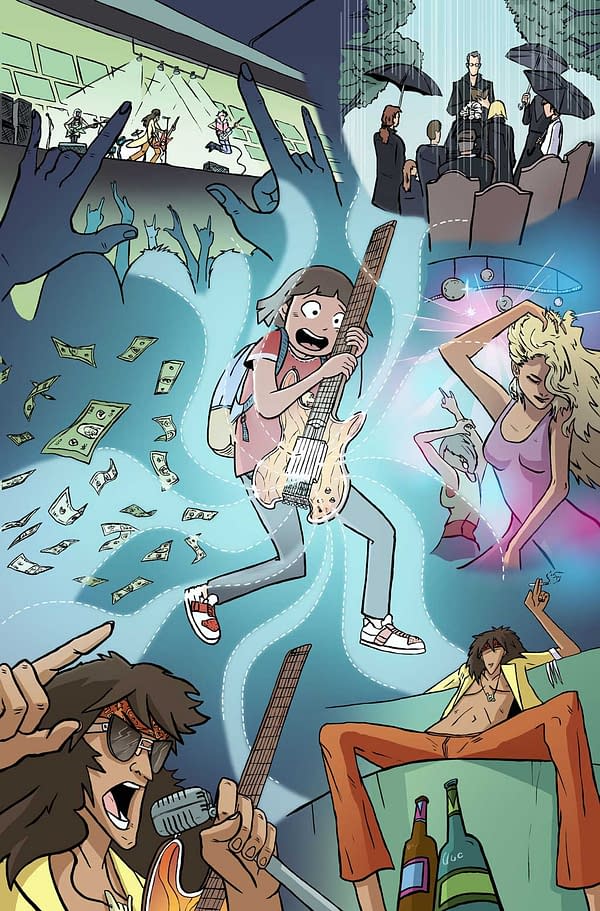 In December 2015, I started creating the comic series. You might have even come across Rock Mary Rock at a number of conventions, where the individual issues have been on offer. There are four issues out now, and I primarily sell them at comic conventions and on RockMaryRock.com. The support has been great, and now that issues #5 and #6 are almost completed, it's time to collect them into a Trade Paperback.
The first Trade will end off the series giving closure to the first arc. The funding from the Kickstarter goes solely into printing and paying my colorist, Jeremy Lawson. Some of Jeremy's color work in the industry includes PREZ, Batman Beyond, and Teen Titans Go! for DC Comics!
Rock Mary Rock Issues 1 through 4
The campaign has been tagged by Kickstarter and featured on their "Projects We Love" category. It's almost near 40% funded and has three more weeks to go. Exclusive to Bleeding Cool readers, I'm adding a free exclusive 8.5 by 11" Rock Mary Rock print for any pledge above $25. This will last from December 9th to 17th. So check out the rewards below and take a look at some of the sample comic pages. I thank all of you in advance for spreading the word and supporting this Kickstarter campaign!
Enjoyed this article? Share it!