Bleeding Cool Bestseller List, 29th October 2017 – "Some Titles Actually Saw A Decline In Sales Over Pre-Legacy Number"
This is the Top 10 Bleeding Cool Bestseller List, as compiled by a number of comic stores from their sales on Wednesday and Thursday. It measures what are known as the "Wednesday Warriors", those who can't wait to the weekend to get this week's comics. We salute you, and the keenness you bring to your passion. Metal dominates with the top two, while Doomsday Clock lead-ins follow. And, surprisingly, Black Panther makes a stellar arrival out of Marvel Legacy, outperforming every other title from Marvel this week, including Amazing Spider-Man, with the final Saga before the break squeezing between them…
Could a certain trailer be giving Black Panther wings, as it were?
Batman the Merciless #1
Flash #33
Detective Comics 967
Action Comics 990
Black Panther #166
Saga 48
Amazing Spider-Man 790
Wonder Woman 33
Justice League of America #17
Hal Jordan & GLC 31
Thanks to the following retailers
Who had this to say
No surprises, Dark Nights Metal tie ins dominate the sales here. The nifty Black Panther Hulk #340 homage was the best-selling Marvel Lenticular this week. We've got Donny Cates doing a signing coming December 9th so the Redneck paperback is our bestseller in paperbacks this week, Plastic being close second in preparation of our signing tomorrow for Doug Wagner.

—–

Making more money off Marvel back issues than current Marvel issues. Marvel needs to get their mojo back. Not a single Marvel book in our top ten this week. DC took every spot in the top ten. Which is odd sense other than their Metal hotness right now their other books are just holding steady. Amazing Spider-man now sells less than XO Manowar. Spider-man just had a hit movie this year yet is unable to sell at least double digits here. This week another person dropped the title. That's mind blowing.

—–

Marvel had 5 books in the top 10. That has not happened in a long time.

—–

Much of the expected rigamarole as Metal continues to dominate our single-issue sales, with BATMAN THE MERCILESS #1 and the Metal tie-in FLASH #33 taking our top and second spots, respectively. We did have one surprise, with Valiant's BLOODSHOT SALVATION #2 breaking up the DC/Marvel dominance. The resurrected Valiant has been putting exciting, interesting creative teams on it's books since it clawed it's way from the grave and I hope that, with time, folks have begun to see the line for that rather than "oh, a weird 90's revival".

—–

Saga #48 and Batman the Merciless pretty much destroyed the competition this week, with Saga, of course, being our top seller by quite a bit. The rest of the top 10 list was a pretty even split between Marvel and DC. The only outlier, besides Saga, was Deadly Class #31. Fantagraphics' anthology Now #1 also sold really well, just missing the top 10. But it's full of short, interesting comics by great creators like Gabrielle Bell and Noah van Sciver so I can definitely see this one continuing to sell consistently in the next few weeks.

—–

Another phenomenal week for DC, who took the top nine slots in our store's sales this week. Marvel only had one title in the top ten (and it wasn't a Legacy book): Weapon X #10. The highest charting Legacy title was Amazing Spider-Man #790, which sold exactly the same number of copies on Day One that the last pre-Legacy issue sold. Some titles actually saw a decline in sales over pre-Legacy numbers (Despicable Deadpool, Jean Grey, Black Panther, X-Men Blue). The worst was US Avengers, which lost almost half its Day One readers in our store–largely due to a cover that DIScouraged new superhero readers rather than ENcouraging them. This is a troubling trend; it shows that Marvel's initiative hasn't convinced readers to buy into program, and it bodes very poorly for the remaining months of Legacy initiatves. Marvel has to break out of its "encourage retailers to overbuy" mindset and make books–and covers–that readers want to spend their money on.
And notable purchases and sales of the week,
Uncanny X-Men # 101 We got a big collection of Graded Books last week and several continue to fly out of the store. I figured the X-men was noteworthy as a sudden increase in interest Phoenix, probably due to the forthcoming return of Jean Grey and the upcoming movie.

Nick Fury, Agent of SHIELD #1 CGC 8.0, $116.00
---
---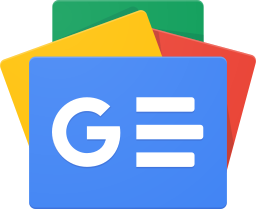 Stay up-to-date and support the site by following Bleeding Cool on Google News today!