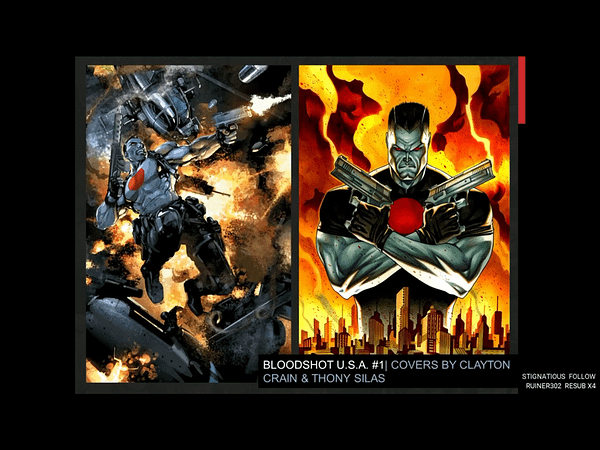 Live from the Valiant Summit in New York for 2016… and Twitch TV is back.
Bloodshot USA by Jeff Lemire and Doug Braithwaite, launching in October.. A stand alone, hyper violent series that have seen Bloodshot nanites dispersed onto the streets of New York city turning New Yorkers into violent zombie-esque killing machines. And look for Bloodhound…
And Bloodshot has to invade Manhattan on his own… against all of New York.
Enjoyed this article? Share it!