Bob Fingerman Draws A Punchable Trump And A Pattable Bernie
I've been enjoying an extended lunch and walkaround London with Bob Fingerman today. Well, he's paid his way with these sketches of Donald Trump and Bernie Sanders.
Bob keeps a wonderful sketchbook which he doodles in, while in airports, bars or waiting for me to turn up. But his doodles are better than yours…
So we have a Trump seemingly pleased at the small shit he's just done in your living room…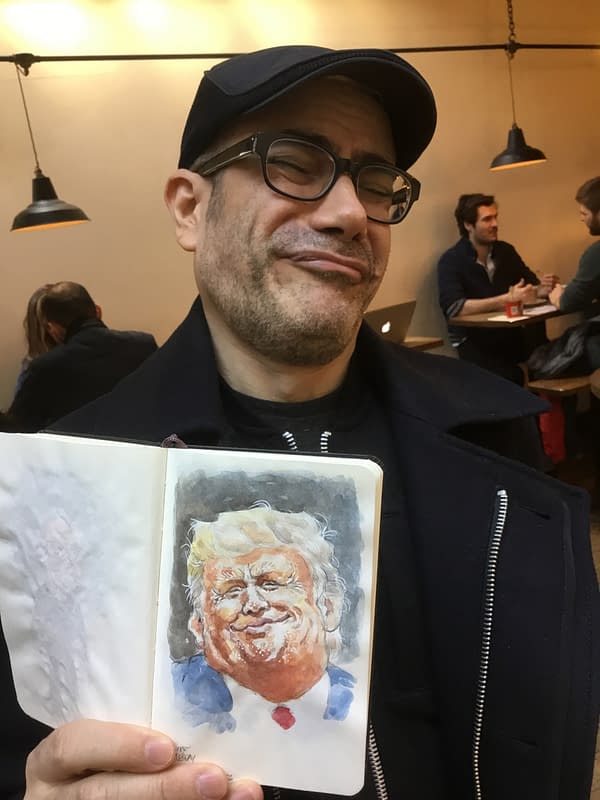 …and a Bernie Sanders who should be in a petting zoo, waiting for you to pat his head and feed him a peanut…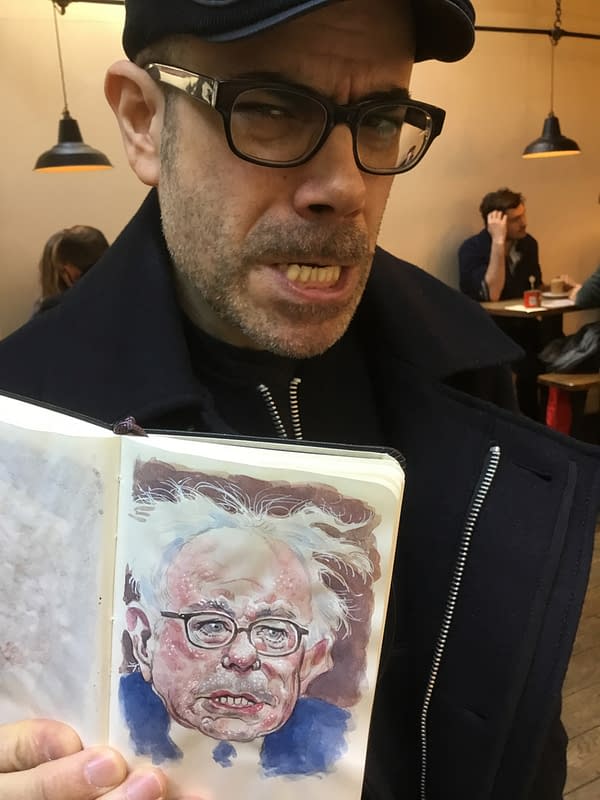 …thanks Bob!
More people should give this man work…