Dark Horse Comics is to publish a new series by Brian Wood, Mack Chater and Jose Villarubia. Sword Daughter, a Viking revenge saga described as 'a raw and violent story that is a testament to the power of redemption and the resiliency of family, and a visually stunning tribute to samurai cinema.'
In Sword Daughter, the Forty Swords arrive at night and, under the cover of darkness, murder an entire village. Only two people survive the slaughter: the infant Elsbeth and her grief-stricken father, Dag. Setting off on a revenge quest that will span the width of Viking Age Europe, they find the key to repairing their damaged relationship lies in the swords they carry.
Brian Wood, who write Northlanders, says that "I find endless inspiration in history, and specifically Norse history, the struggle of men and women to survive amidst violence and forbidding landscapes. In Sword Daughter, Mack and I are bringing in very relatable themes of protecting your kids, preparing them for survival in an uncaring world, and the guilt that comes with knowing there's only so much you can do. The father, Dag, has effectively abandoned his infant daughter for ten years, and now that he's back he's realizing that his daughter had gotten along without him, despite him. Having a place in her life and in her heart is not automatic. He has to atone for his past and earn her trust."
He's also promising 28 story pages an issue and covers by Greg Smallwood. Sword Daughter #1 is out on June 6th, 2018.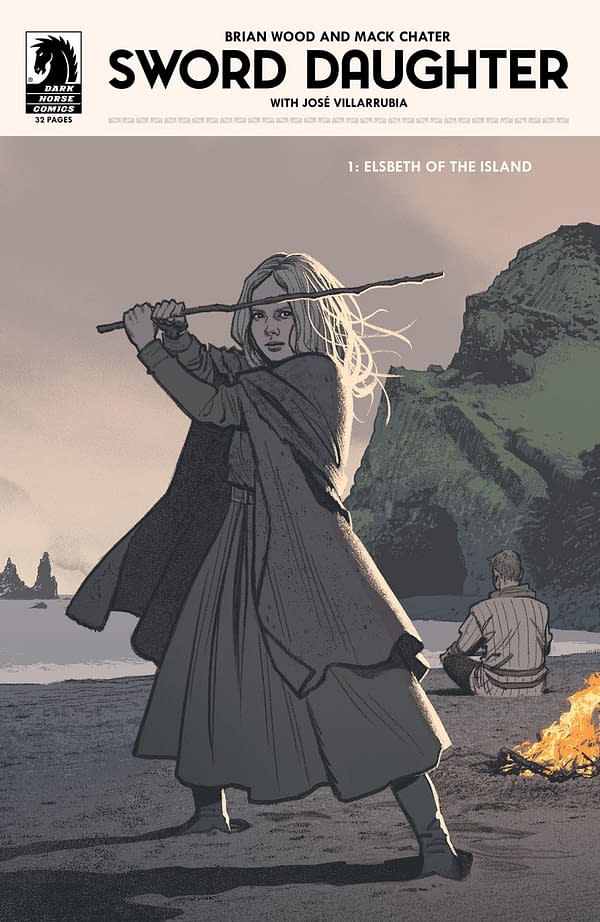 Enjoyed this article? Share it!