We're getting a new Veronica Mars series soon. The original TV series created by Rob Thomas in 2002 starring Kristen Bell did for private detective shows what Buffy The Vampire Slayer did for horror, found a way for it to play out in small town America with high schoolers. And you know that everyone currently making Riverdale was watching. And possibly the folks behind the new young adult Catwoman graphic novel, Under The Moon: A Catwoman Tale by Lauren Myracle and Isaac Goodhart, from DC's Ink imprint being previewed on Free Comic Book Day on May 4th.
Because when flicking through an advance copy, we see a young Selina Kyle escaping troubled home life at high school and meeting… well…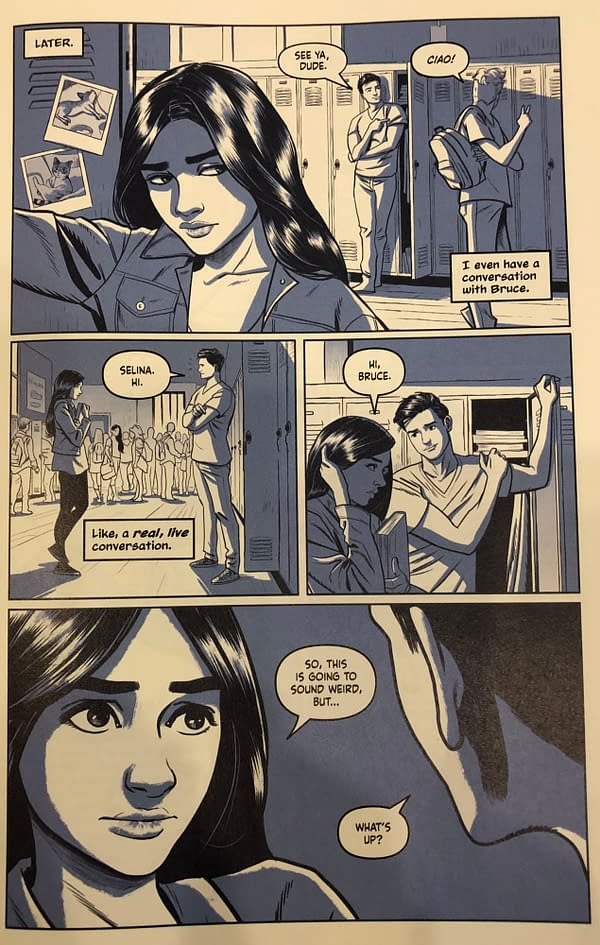 And revisiting what once was.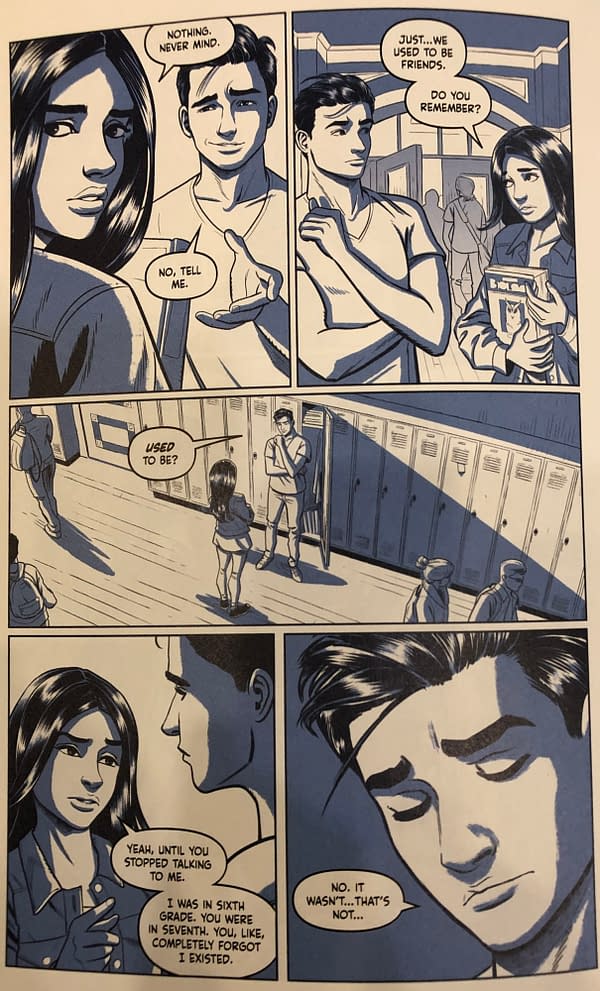 Am I the only one who heard the song by The Dandy Warhols used as the theme tune to Veronica Mars break out between the panels?
Anyway, Bruce has his reasons…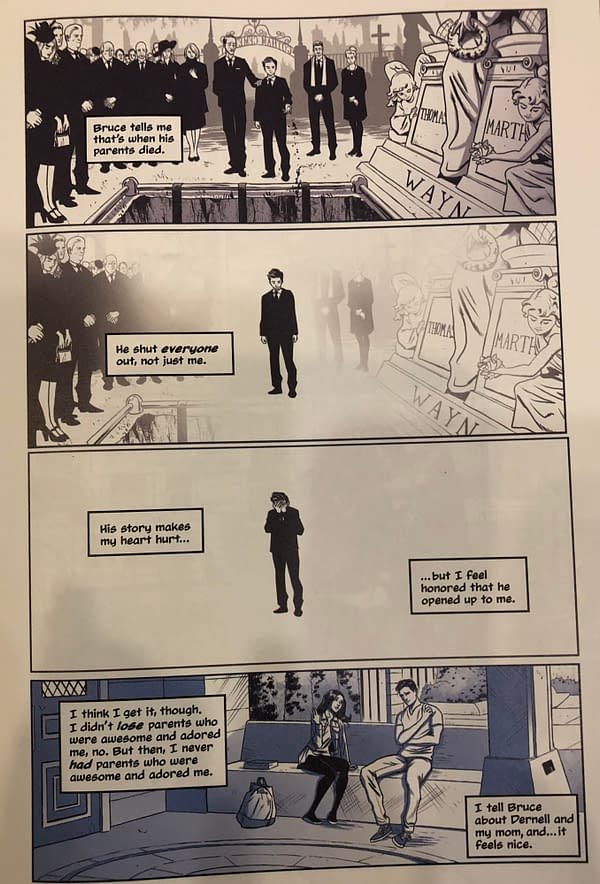 Yeah that won't end well.
The Free Comic Book Day preview of Under A Moon will be published by DC Comics on May 4th, with a preview of Teen Titans: Raven in the back. The full graphic novel will be published the week before and can be picked up if you like the freebie…
FCBD 2019 UNDER THE MOON A CATWOMAN TALE SPECIAL EDITION

When fifteen-year-old Selina Kyle becomes homeless, she must confront questions of who she is and who she will become. From New York Times bestselling author Lauren Myracle (ttfn, ttyl) and artist Isaac Goodhart, comes a story about a teenage Catwoman as she struggles to find her own identity while living on the streets of Gotham City. This FCBD special edition features a chapter from DC Ink's upcoming original graphic novel, UNDER THE MOON: A CATWOMAN TALE plus a sneak peek at TEEN TITANS: RAVEN, another DC Ink graphic novel by New York Times and USA Today bestselling author Kami Garcia and artist Gabriel Picolo.In Shops on Free Comic Book Day!
A new series of Veronica Mars will be released on Hulu at the end of July.
Enjoyed this article? Share it!