Sina Grace writes to Bleeding Cool,
Hey Folks,
I've had an amazing year, and I wanted to end 2018 by really making a difference. Let me touch on the headline-y stuff first, then I'll get emotional: if you order my design benefitting Rainbow Railroad at represent.com/sinagrace (as a shirt, mug, or hoodie), I will send you a "thank-you" drawing on a postcard. The campaign ends at midnight pst! We're in the final hours!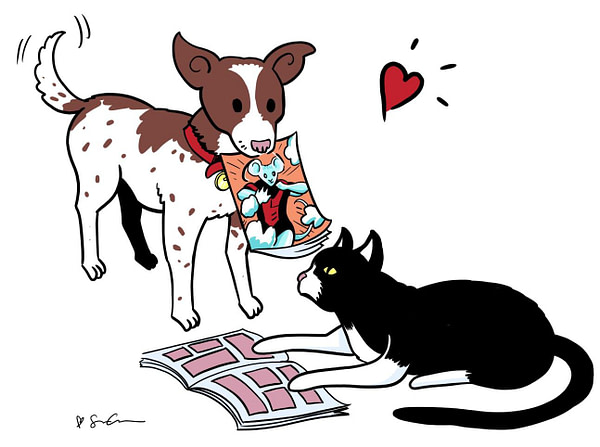 Okay, now for the feels.
I'm at a blessed spot in my life. Iceman made me the comeback kid who got to do a victory lap across the country, celebrating the series that found a vocal audience who embraced my dumb dad jokes and omega-level action sequences. While at New York Comic-Con, I learned about the Rainbow Railroad, an organization dedicated to protecting LGBTQ+ people living in countries with state-enabled violence and persecution. After months of helping local charities, speaking to queer youth… I knew right then and there I wanted to shift my focus to aiding those who needed help but are out of my periphery.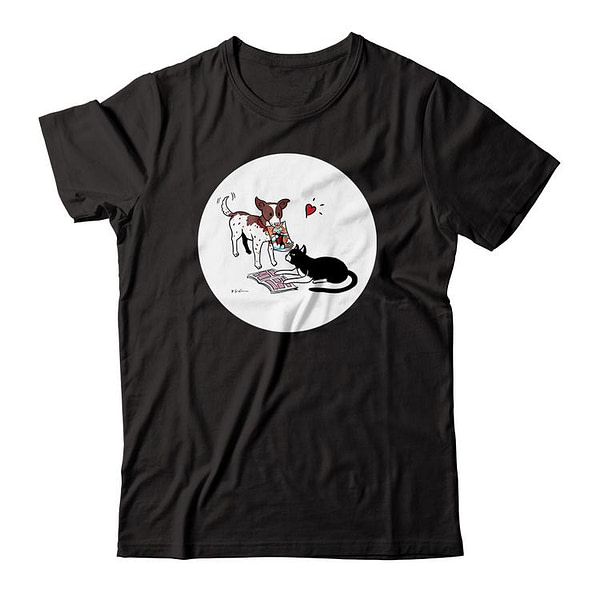 While my drawing "It's Reading Cats n Dogs" seems pretty simple, it actually speaks to all the sh-t we've been dealing with in comics. As a former comic store employee, funny books always felt like a way to make new friends and connect over four-color fantasies. My dog Henry and cat Amelia always share my lap when I do my weekend comic reading, so I tapped into my Keith Haring/ Marjane Satrapi veins to create a simple-but-heartwarming image. If a dog and a cat can come together over comics, so can we.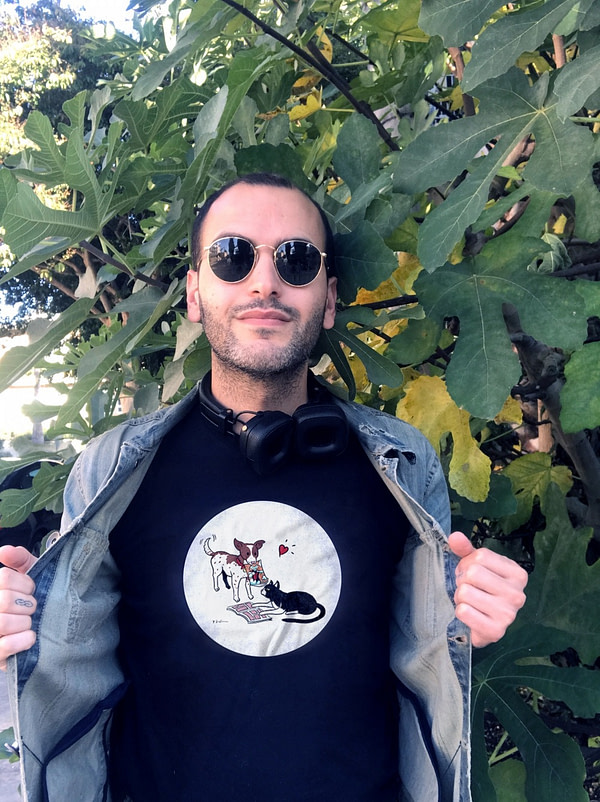 At any rate, please consider helping me raise awareness and funds for a cause I'm super passionate about. It may take me a few weeks to get all these postcards done, but I'm more than happy to show y'all my gratitude for being a part of this campaign.
Thanks so much for reading,
Sina