Last MCM London Comic Con saw AnemoneTea beat Frank Miller in terms of lines of fans, as Kit Buss' new comic book, Cloven Bloodlines #1, had been endorsed by the cast of Critical Role as their official portait artist, who took last year's show by storm. This year, she didn't have that boost, so you didn't have to waut two hours to buy a comic from her, but she still found herself very busy through the show for her second issue, which she debuted this weekend.
She told Bleeding Cool that with this issuem she has started writing the comic with her husband which has given her new persepctives on characters as well as helped speed the process along, So much show that she now expects the third issue of the series to be ready for London Film And Comic Con in July.
But if you are looking for issue 2, right now, there is nowhere else but MCM London Comic Con…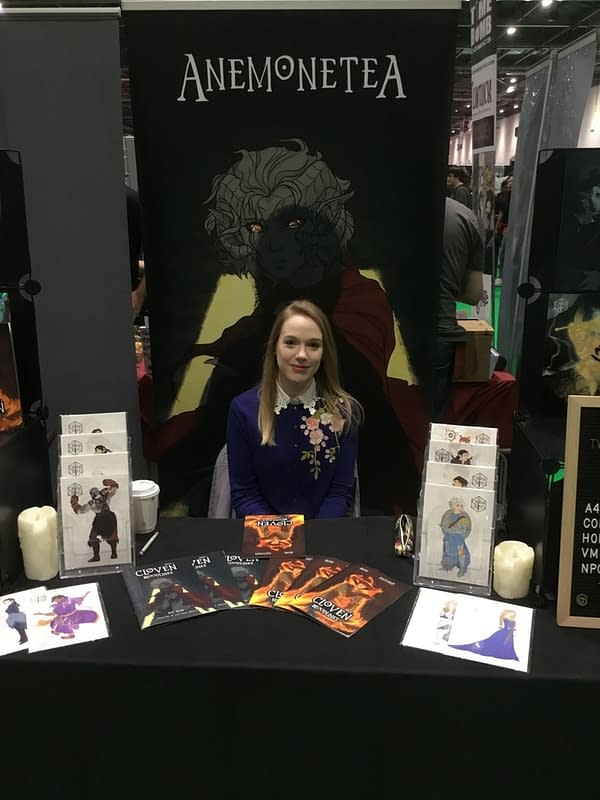 Enjoyed this article? Share it!