Conan Takes a Vegas Vacation for Some Reason in This Battle for the Serpent Crown First Look
Last year, C.B. Cebulski's rich uncle, Rupert Horn, passed away and left his entire estate, consisting of $300 million dollars, to Cebulski, under one condition: in order to obtain the money, Cebulski had to publish 30 million Conan the Barbarian comics in two years. Cebulski took the challenge, and Marvel's Conan publishing strategy was born. We've seen multiple Conan solo books, Conan spinoff books, Conan Avengers team books, and Conan crossover events. The latest comic hitting stores from Marvel to help make Cebulski's Millions a reality is Conan: Battle for the Serpent Crown, and Marvel has released a first look preview of the first issue.
No idea why Conan is going to Vegas, but presumably Marvel has held multiple creative summits just brainstorming things that Conan can do in all of his comics. Check out the preview below.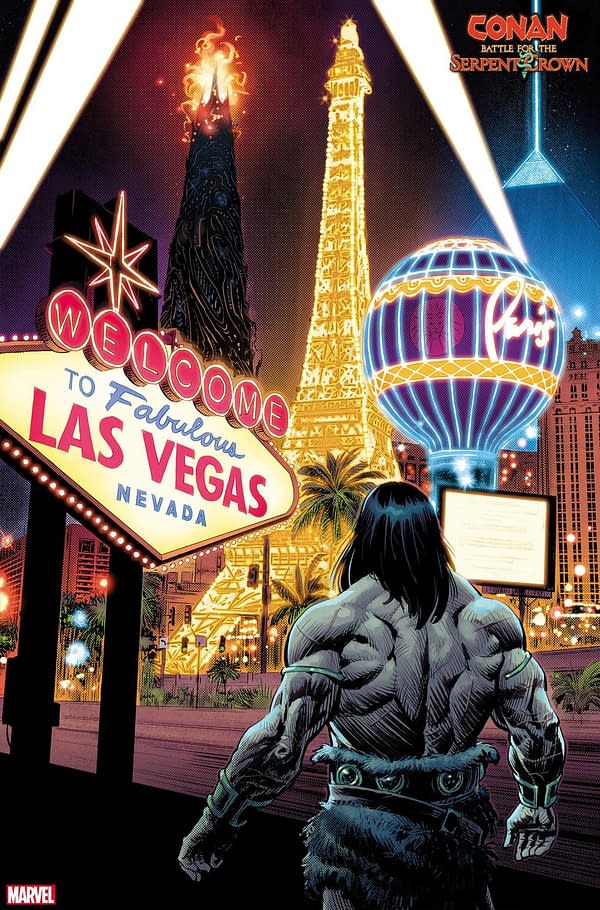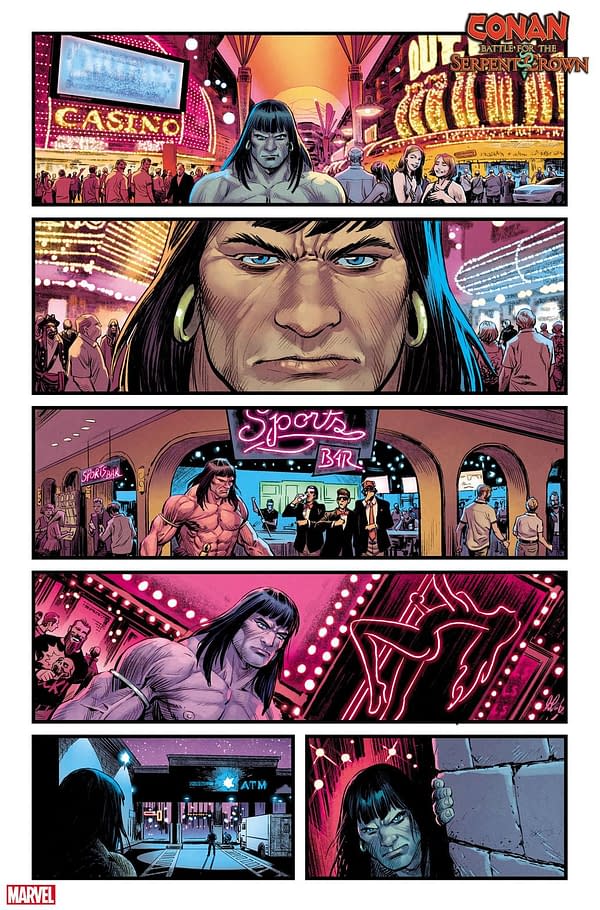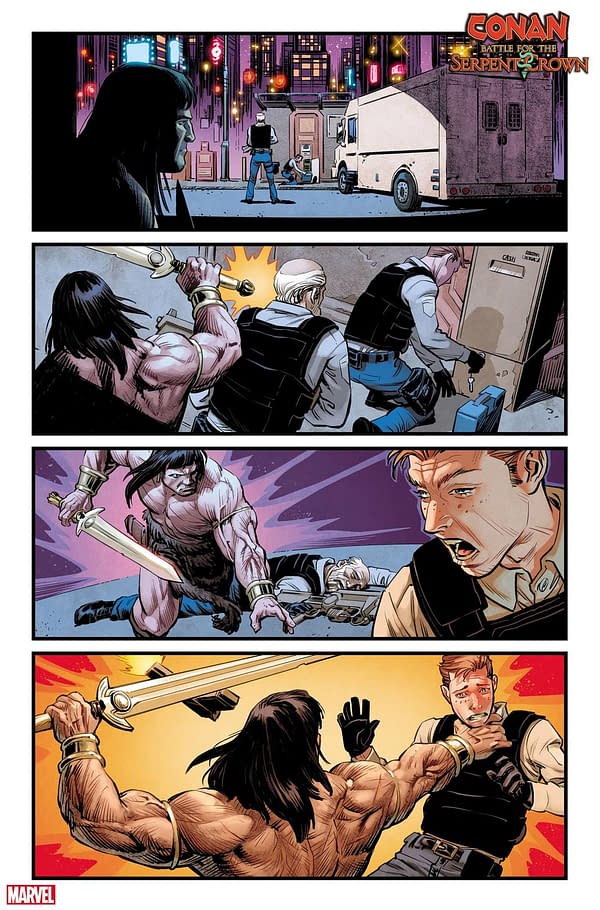 Thrilling.
Help C.B. Cebulski earn his inheritance by picking up Conan: Battle for the Serpent Crown on February 5th.
CONAN BATTLE FOR SERPENT CROWN #1 (OF 5)
DEC190953
(W) Saladin Ahmed (A) Luke Ross (CA) Mahmud A. Asrar
A DEADLY QUEST AND A DARING HEIST… IN THE AGE OF MARVELS!
CONAN wanders the desert, and as he reaches the city, no Stygian temple nor Vendyhan fortress greets him. No, something far stranger: the lights of fabulous Las Vegas! Conan is far from home, and it's time for him to tread the thrones of the Marvel Universe under his sandaled feet!
The City of Sin is just the beginning for Conan's solo jaunt by Eisner award-winner Saladin Ahmed (BLACK BOLT, MILES MORALES: SPIDER-MAN) and Luke Ross (STAR WARS: ALLEGIANCE, SAVAGE SWORD OF CONAN), as the barbarian finds himself on a quest for a relic that predates even his Hyborian Age: the Serpent Crown of Atlantis! But will his battle for this crown earn Conan his own kingdom, or doom him to a nefarious trap set forth by MEPHISTO? Featuring a wide array of Marvel heroes and villains, this is an adventure you can't afford to miss!
Parental Advisory
In Shops: Feb 05, 2020
Final Orders Due: Jan 13, 2020