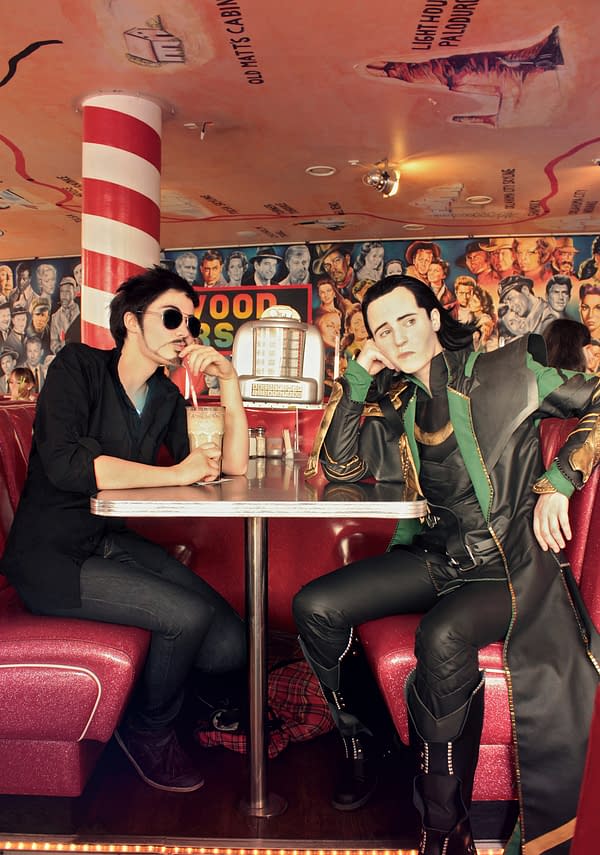 FrostIron Hippy Hippy Shake by Fahr Sindram as Loki, with Tony Stark.
Batman 72 by Francesco Francavilla gets cosplay already.
Miss Thing, taken by Pat Loika at Heroes Con. He also gives us zombie stormtrooper.
Even less chance of shooting things, I guess.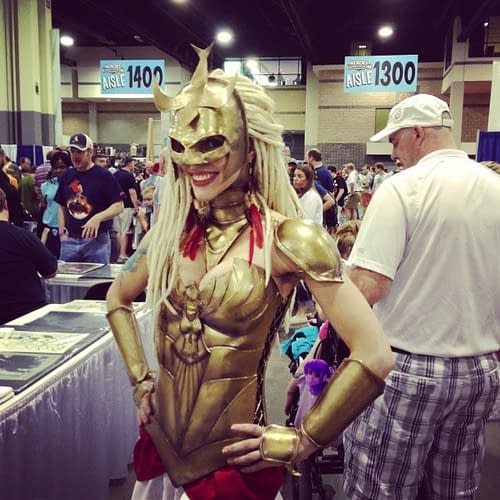 Pat also gave us Hippolyta from Caitlin @ChanceChemistry…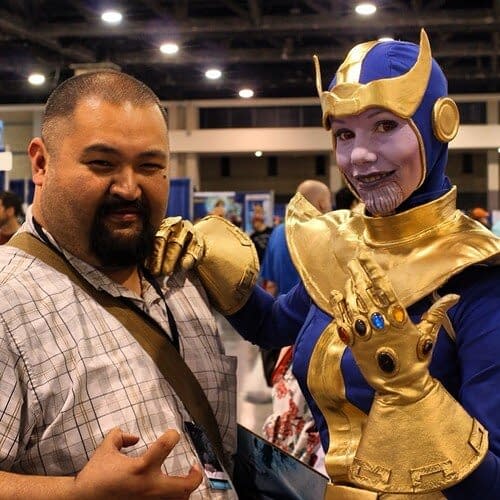 And her contest-winning Thanos.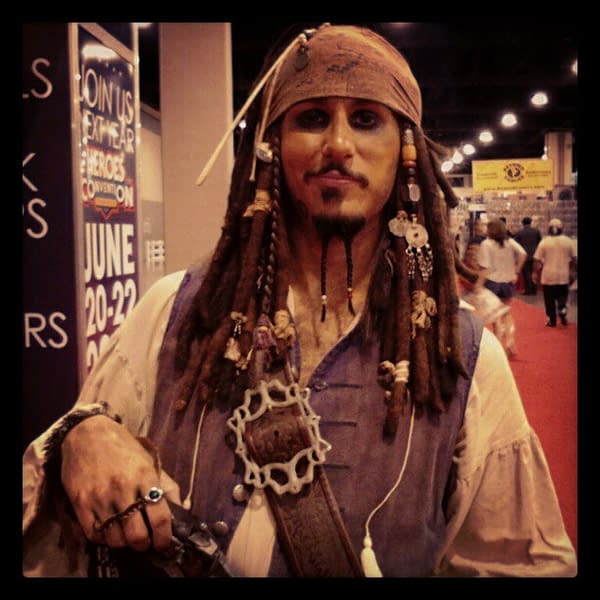 The winner of the Disney cosplay contest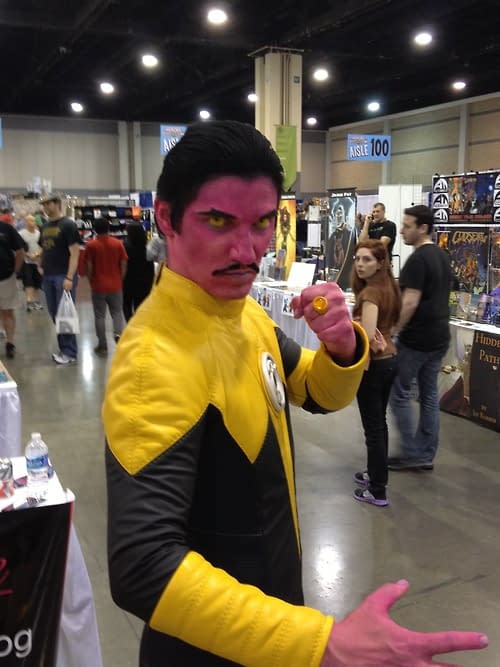 Some people dress up, some cosplay, some live the character 24/7…

An original Batwoman, in colour and black-and-white, depending on your tastes.
And talking of which, a Wonder Woman/Betty Page mashup.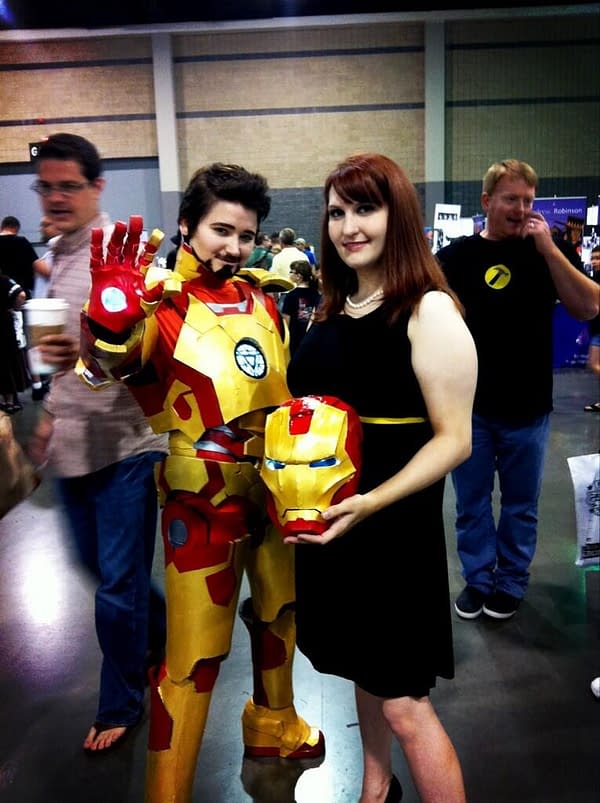 Princess Batman sounds just right. Also note, she is not sitting down.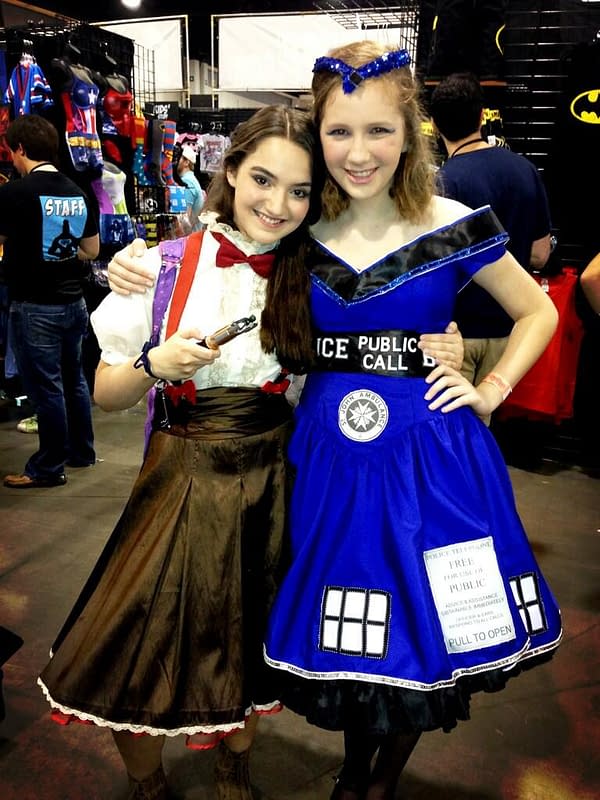 The Doctor and the TARDIS running away together.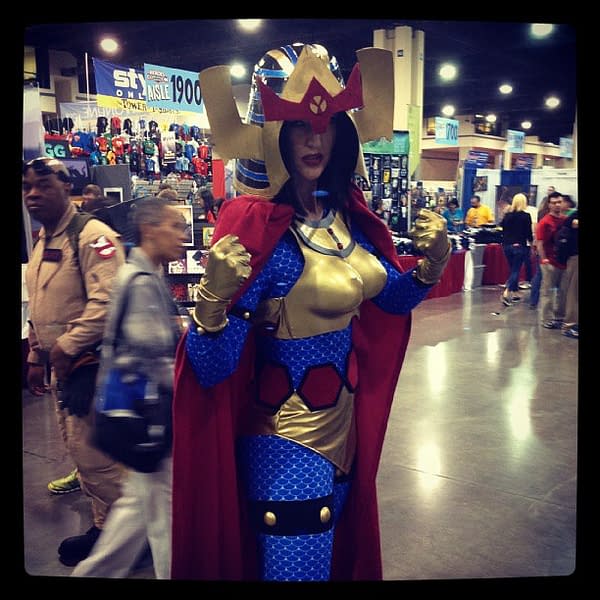 Big Barda could take you. Like that.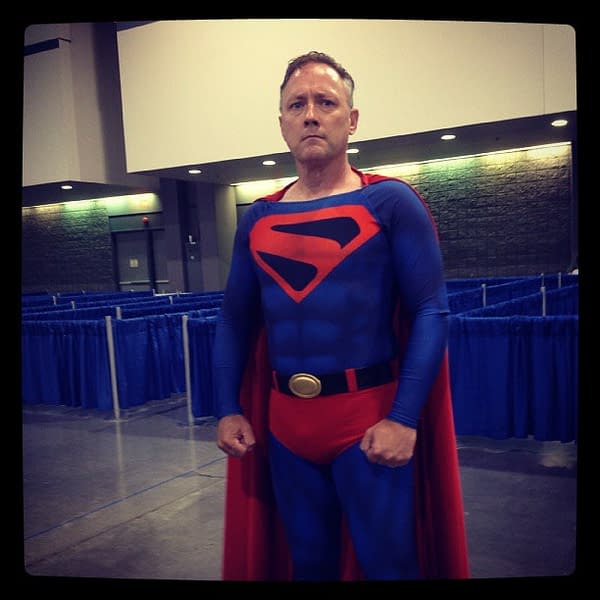 And a Kingdom Come Superman. For when your grey hairs start…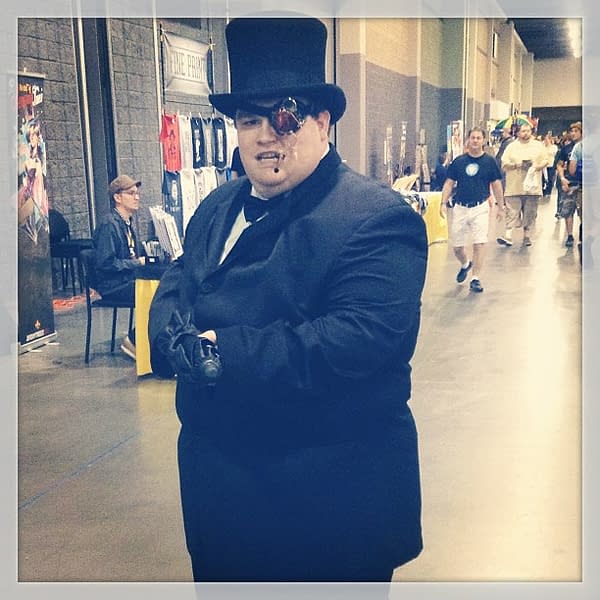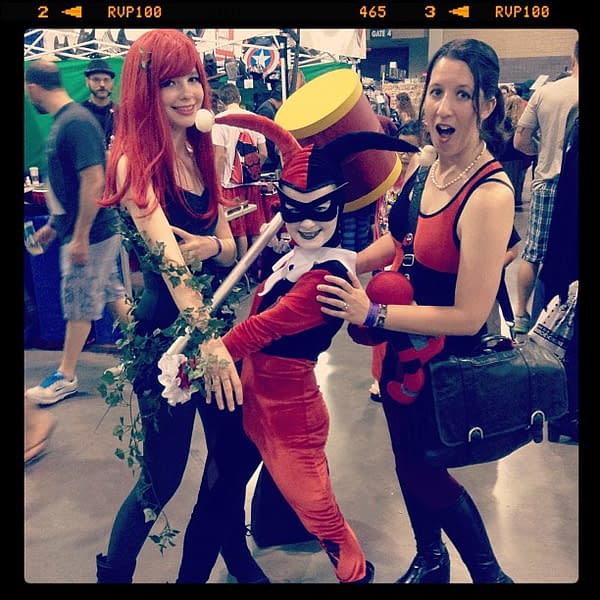 A girl's day out at HeroesCon.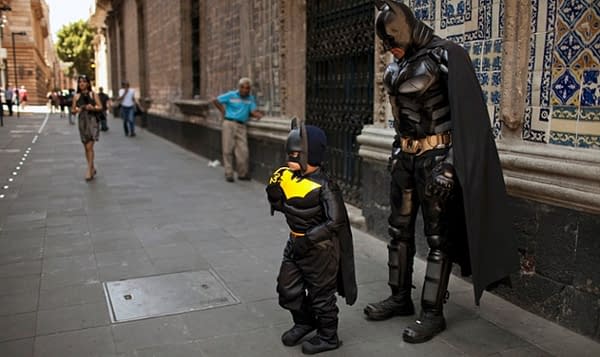 Also in Mexico City, it's Batman and…Batman: Santiago Gomez, dressed in a Batman costume, poses for a photograph with a Batman street performer. Gomez's parents Rosio and Pepe brought him to the city from Toluca as a gift for his sixth birthday, which is tomorrow. Photograph: Ivan Pierre Aguirre/AP
And plenty more where all that came from…. if you see yourself and want credit/links, get in touch!
Enjoyed this article? Share it!