A few upcoming DC Comics variant covers for August shipping titles. As ever, you may have seen some of them, but you won't have seen most of them: Cave Carson Has A Cybernetic Eye #11 by Javier Pulido. Scooby Apocalypse #18 by Emanuela Lupacchino. Injustice 2 #8 by Dale Keown Bruce Redondo. Superwoman #13 by Renato Guedes. Supergirl #12 by Stanley Lau Suicide Squad #23 by Whilce Portacio. Red Hood And The Outlaws #13 by Guillem March. Nightwing #27 by Casey Jones. Nightwing #27 by Javi Fernandez.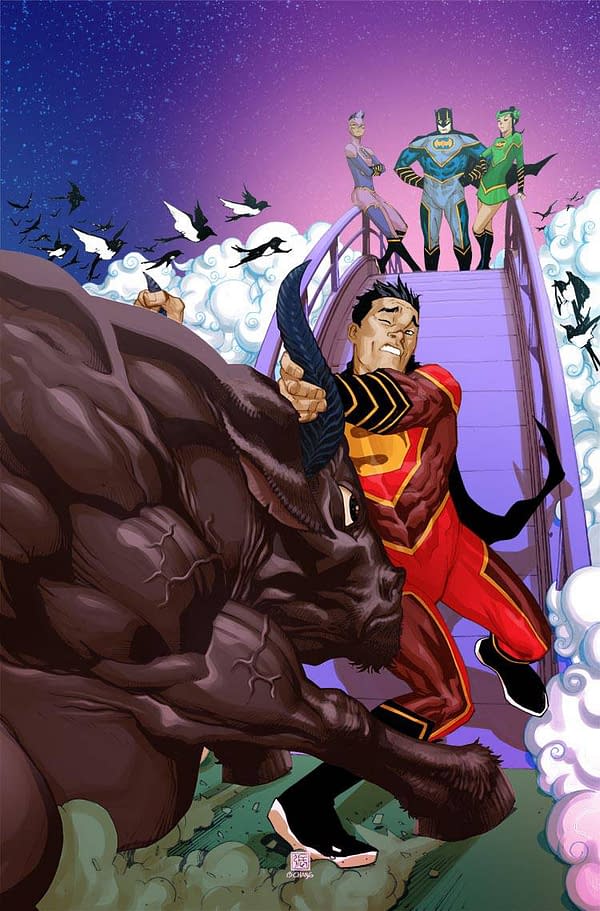 New Super Man #14 by Bernard Chang. Justice League #27 by Bryan Hitch. Harley Quinn #25 by Frank Cho. Hal Jordan And The Green Lantern Corps #26 by Cully Hamner. Green Arrow #29 by Mike Grell. Batwoman #6 by Michael Cho. Batman #29 by Tim Sale. Action Comics #985 by Neil Edeards and Jay Leisten.
Enjoyed this article? Share it!