Just as DC Comics took Brian Bendis from Marvel, so Bendis also seems to be bringing the prepondernace of tiered cover variants with him.
New announcements include Action Comics #1001 getting a 1:100 variant black and white cover by Patrick Gleason.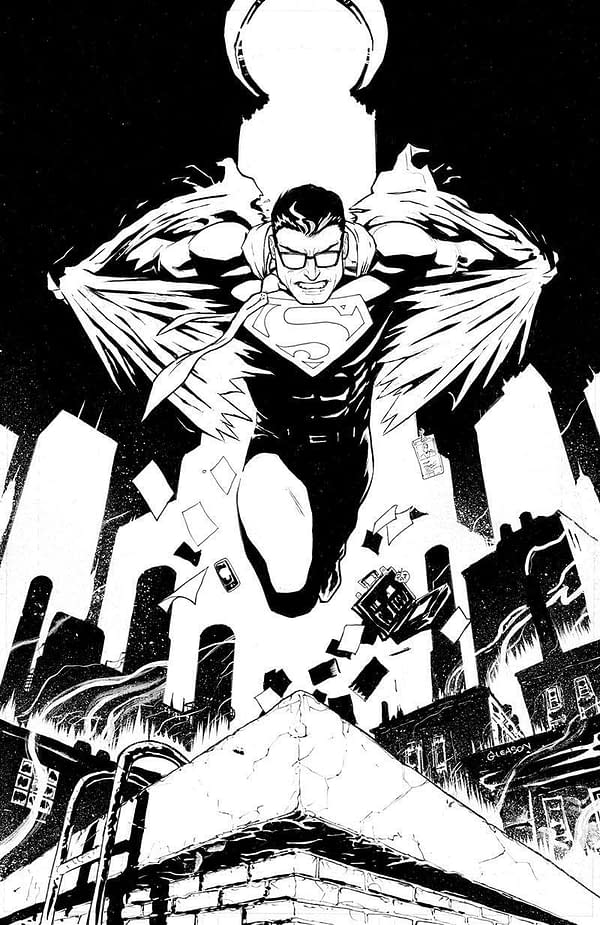 Justice League Dark getting a 1:50 variant cover, a black and white cover by Greg Capullo and Jonathan Glapion.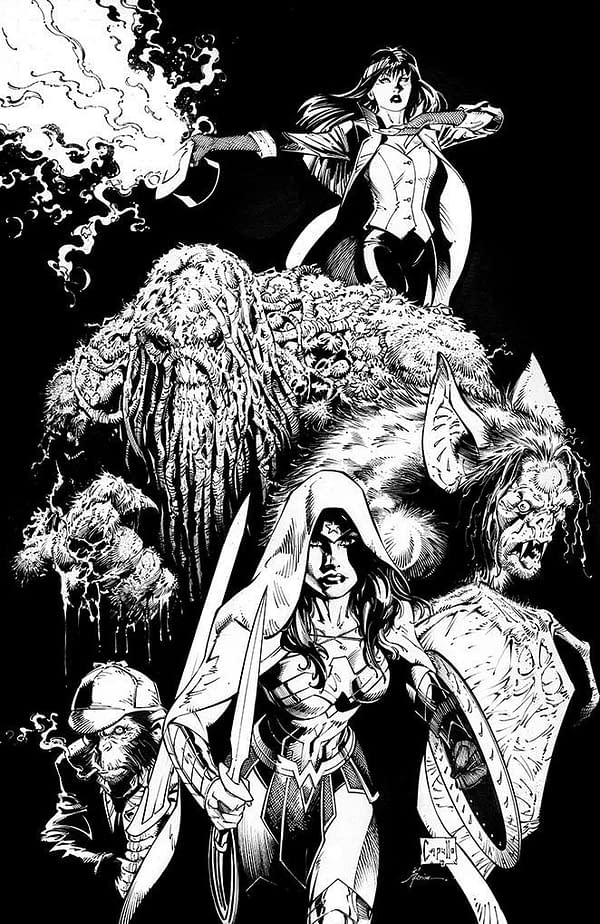 While Teen Titans #20 has a 1:25 variant cover with Jorge Jimenez's designs for Crush, daughter of Lobo and the reason that with one panel in Teen Titans Special #1, the comic has sold copies for up to $13 on eBay.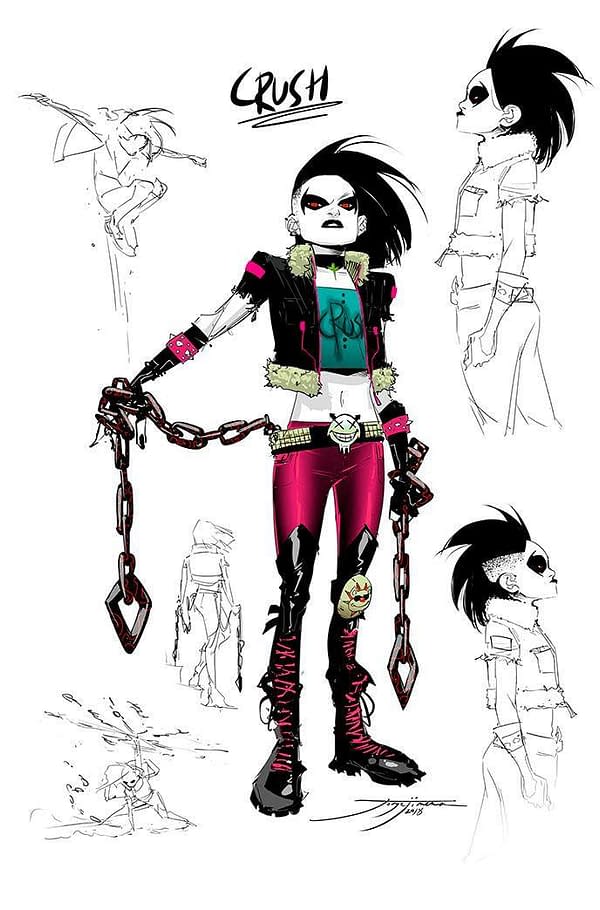 ACTION COMICS #1001
(W) Brian Michael Bendis (A/CA) Patrick Gleason
Acclaimed writer Brian Michael Bendis' new chapter for the Man of Steel and the world of tomorrow begins here! The devastating repercussions from the Man of Steel miniseries still reverberate as Metropolis enters a new age! The Daily Planet teeters on the brink of disaster! A new criminal element has made its way onto the streets of Superman's hometown! The longest- running superhero comic of all time explodes off the page with art by fan favorite Patrick Gleason.
In Shops: Jul 25, 2018
SRP: $3.99
JUSTICE LEAGUE DARK #1
(W) James TynionIV (A/CA) Alvaro Eduardo Martinez Bueno, Raul Fernandez
From the pages of JUSTICE LEAGUE: NO JUSTICE! Earth's magic once belonged to them. Now they want the magic back. But who exactly are they? It's up to the new Justice League Dark to find out and stop this nightmarish new threat at all costs! After the events of NO JUSTICE, team leader Wonder Woman guides the misfit magic mix of Zatanna, Swamp Thing, Man-Bat and Detective Chimp against enemies too fantastic even for the Justice League. Plus, what awful things are coming through the Tree of Wonder? Dark days ahead…In Shops: Jul 25, 2018
SRP: $3.99
TEEN TITANS #20
(W) Adam Glass (A/CA) Bernard Chang
Batman has no idea what he's doing. Superman? Not a clue. Wonder Woman? Whatever. Damian Wayne is Robin, and he's done with the bleeding-heart approach favored by the heroes of the senior circuit. New plan of action: recruit a new Teen Titans. Kid Flash, Red Arrow and newbies Roundhouse, D'jinn and…wait, Lobo has a daughter? That'll end well. And then build something in secret deep beneath the new Teen Titans HQ. Secret from his teammates, secret from even Batman. It's a secret that will change the way you look at Robin forever! In Shops: Jul 25, 2018
SRP: $3.99
Enjoyed this article? Share it!