You'd have thought that the cancellation and pulling of Second Coming from DC Comics would have taught them.
But no, it seem that if a Christian far right group isn't made aware of your comic, you're fine. And none of them read The Green Lantern a month ago, so these scenes were totally cool and down with the kids.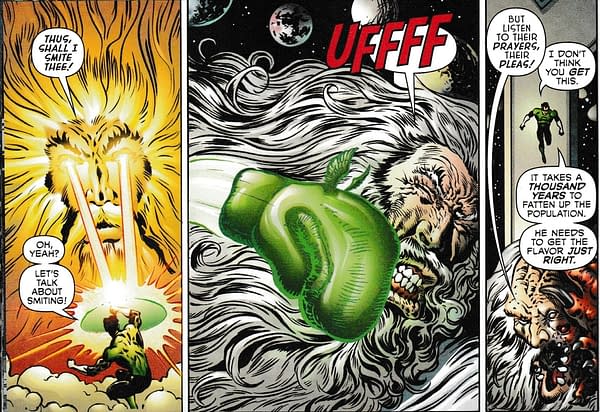 I wonder what The Terrifics will want with him in May?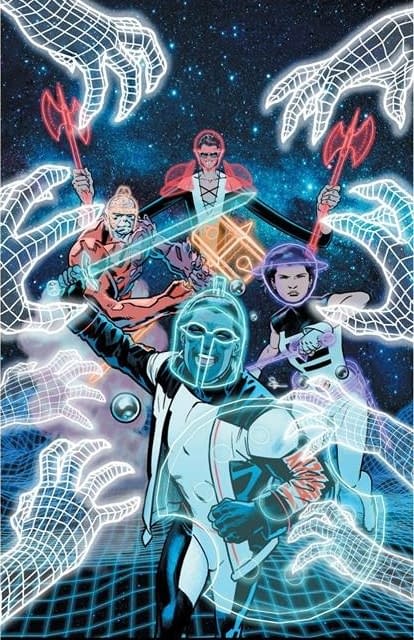 THE TERRIFICS #16 art by STEPHEN SEGOVIA written by GENE LUEN YANG cover by EVAN "DOC" SHANER

The Toadies have entered cyberspace for a bottle unlike any they have faced before. It's a battle against…God? Well, the science is still out on that, but as our heroes face off against all manner of monstrous plagues, things do seem to be reaching biblical proprtions. Could the key to all this be the mysterious Pixel?

On SALE 05.22.19 S3.99 32 PAGES FC RATED T
I wonder if it will be Plastic Man who does the punching this time?
Enjoyed this article? Share it!