If you announce it on Facebook, they will come. I announced that I was selling lots of comic books this weekend, having one hell of a clear out. And they came from Walthamstow, from Luton, from Leeds, to pick up what they could and ship it out. Dealers, collectors, fans, it has been quite a day. So this is what the house looks like now…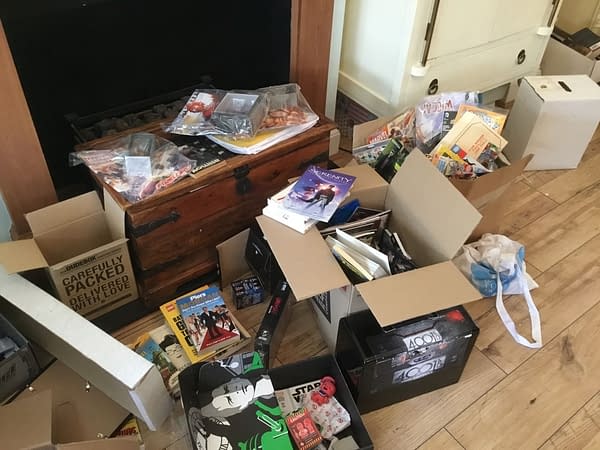 I have said goodbye to a lot of what I thought I never could. I managed to rescue a couple of items. The pile of Loot Crates have has the vultures descend. But I am thousands of pounds richer and I now have somewhere to put my clothes…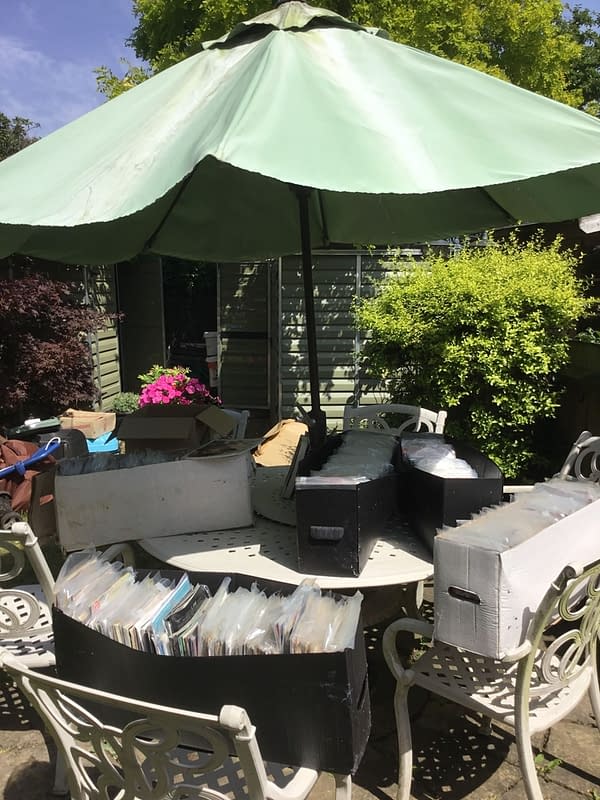 It's a weird day to hold such a sale. London – hell all of Europe has a heatwave. But inside, the blinds are down, I have cool drink in the fridge and most everyone has found something to love. So much so that I may have to cancel tomorrow… maybe then I can go out and enjoy the sunshine.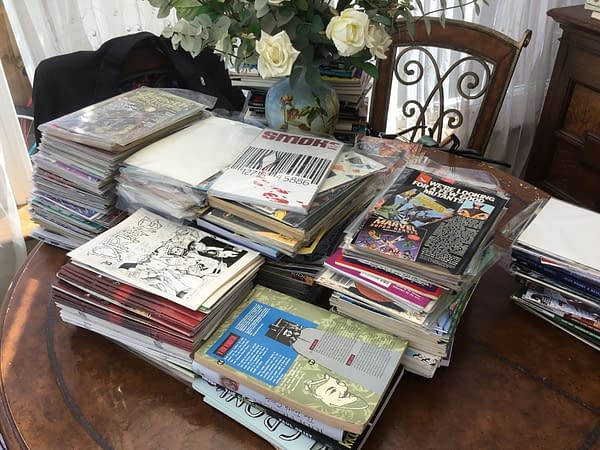 And at least I won't feel I'm held hostage by my own comic books…
Enjoyed this article? Share it!